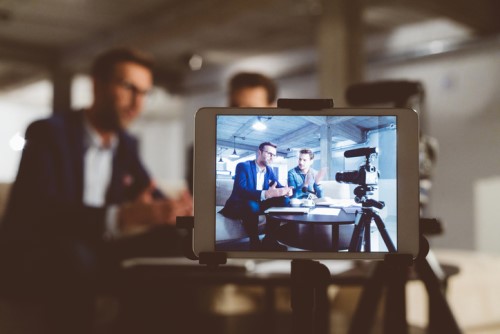 In the Netflix era, video is fast becoming the medium of choice of companies looking to promote their employer brand. Video is especially powerful: today, six in 10 employees turn to the medium for its professional use cases, producing at least one video per month for work, a survey by video specialist Kaltura showed.
Video-based learning is a popular use case for 75% of organizations, but video has also recently emerged as an employee engagement and employer branding tool.
Informative, inspiring, interactive
The InterContinental Hotels Group, for example, showcases its achievements every year using video. Information that would otherwise be in a traditional annual report, which is about a dozen pages long, is instead packaged neatly in three-minute clips.
Some organizations are also getting creative with their video content.
The Federal Reserve Bank of Chicago, for instance, highlights the stories of real heroes – its employees. One video shared the testimonial of employees who were passionate about volunteering through the bank's corporate social responsibility program.
The video, which was premiered at a company-wide meeting and later shared through the bank's internal communications channels, introduced another side to the organization. It went on to inspire other volunteers.
Apart from these momentous events, video has also been useful in capturing a day-in-the-life stories of employees.
When Deloitte New Zealand wanted to wow candidates, it didn't use just any old storytelling technique. It formatted its recruitment video into a choose-your-own-adventures type of story.
The team used an interactive video to give potential hires a virtual tour inside Deloitte. At certain points of the clip, the viewer is placed within specific scenarios and asked to choose which action to take. The video immerses viewers into the life of a Deloitte employee and in the culture of the organization.