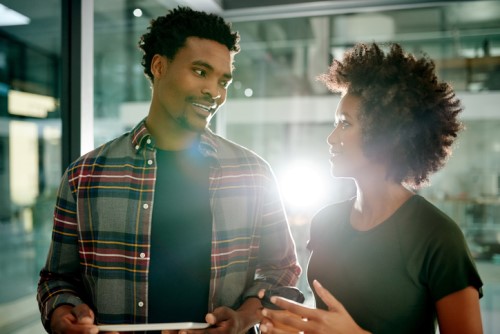 Job hunters who turn to Glassdoor to research their target companies are more likely to stay on with a new employer than those who don't use the online data, a recent study by the career site showed.
In fact, those who do their homework on Glassdoor about a potential employer have a 30% higher retention rate.
With employee turnover costing companies anywhere between US$29bn and $32bn, finding talent who's willing to stay for the long haul is vital to the business.
As the second largest career platform in the US, Glassdoor has approximately 42 million reviews on more than 800,000 organizations.
The reviews, albeit anonymous, aim to provide candidates an inside look into the workplace culture (and even the compensation package) of a company. It's this unique insight that gives Glassdoor an edge over its rivals.
The site has become an integral part of today's job search process that seven in 10 applicants now peruse it before deciding on their next career move.
So how can employers leave a good impression on Glassdoor and, ultimately, capture the right talent? Here are four ways the company recommends:
1. Make sure your employer profile is complete, accurate, and compelling
Treat your Glassdoor profile as an extension of your corporate website. Narrate your organization's history and vision-mission in a compelling way, and make sure it resonates your brand story. Also provide essential details such as your website and company size.
2. Showcase the rewards and benefits your company offers
Nothing catches the eye of a savvy job hunter than a great compensation package. Upload photos that provide a glimpse of your rewards culture and enumerate the benefits candidates might not find anywhere else.
3. Respond to reviews of your company
Whether you're seeing positive or negative feedback, make sure to reach out to your online community. Even when faced with a bad review, 62% of jobseekers on Glassdoor tend to change their mind in favor of a company when they see the organization responding to feedback.
4. Ask candidates for insights
Don't wait passively for people to post about your company: encourage candidates and current employees to share their insights. By taking this proactive approach, you can also learn from their feedback on how to improve your candidate or employee experience, Glassdoor said.