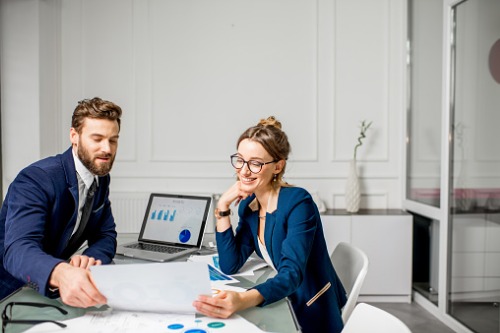 2018 was a watershed year for promoting gender diversity in the workplace. But when it comes advancing gender pay equity, organizations still have a long road ahead of them when it comes to achieving true parity, according to the World Economic Forum.
It will take 217 years to fully close the gender pay gap, the WEF said. And the issue cannot simply be solved without first addressing the underlying bias against women and other minorities.
So how are the world's leading organizations promoting gender pay equity?
1) Increasing gender representation
For travel technology group Expedia, understanding pay equity requires an analysis of gender representation. To level the playing field, the company examines whether men and women on the team are being given equal opportunities to grow and vie for the same positions.
While Expedia's internal analysis points to pay equity for men and women who occupy the same roles, the company hopes to further achieve equal gender representation across the organization, most especially in senior positions. Today, 33% of senior roles at Expedia are occupied by women.
2) Increasing pay transparency
An important factor in gaining employees' trust is transparency. In promoting gender pay equity, Apple publishes diversity figures that show women and other underrepresented minorities earning equal pay as their white male counterparts occupying the same role.
3) Increasing compensation proactively
SAP, the cloud-based HCM software group, has achieved a 99% gender pay parity among its US employees by making a conscious effort to increase compensation. The company has also been proactively promoting women to leadership roles.
SAP recommends other methods to achieving pay equity, such as:
Understanding workforce composition and performance
Setting clear targets and deadlines for achieving parity in representation and pay
Publishing salaries to facilitate fair and open conversations about pay
Prohibiting questions on salary histories during interviews
Evaluating opportunities and criteria for promotions
Communicating openly with managers about decisions on promotions and salary increases
"This isn't just about women; it's a gender pay equity issue," said Jennifer Morgan, president of SAP's Global Customer Operations for the Americas and Asia Pacific Japan.
Morgan, who helmed the company's equal pay analysis, believes achieving pay parity is crucial to winning the talent war.
"Gender pay equity is measurable, transparent, and clear," she said. "It really motivates the workforce and contributes to retention."