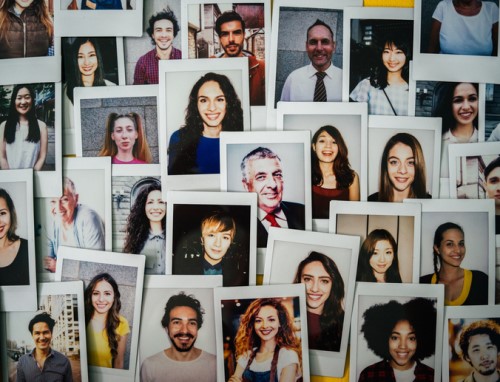 The booming HR tech industry owes its success to the visionaries who champion people-centric technology. This year, we tip our hats off to five heroes of HR tech who continue to break new ground.
Stacy Zapar
As a veteran in the recruitment industry, Stacy Zapar has shown time and again the value of choosing simple, easy-to-navigate tools and platforms that make recruiting faster and more efficient.
In 2018, Stacy shared with us her five essential recruiting tools, and soon followed this up with her headlining talk at the HR Tech Summit in Toronto. She impressed the audience with a slew of nifty tools and encouraged everyone to "let the bots handle the manual stuff" so they can focus on strategic HR.
To date, she remains one of the world's highest-rated speakers at HR tech industry events.
"I'm interested in any tool that makes it easier to customize an outreach message and reach candidates wherever they hang out. That's the direction I see technology going for us as recruiters," she said.
David Green
There's no doubt 2018 was a big year for David Green. With his new venture Zandel, the former global director at IBM has cemented his status as one of the most important voices in the field of people analytics. His advice to leaders has always been to foster a data-driven culture – and to put people first.
David amplifies the work of the people analytics community worldwide by compiling all the freshest insights from his peers in his highly anticipated monthly roundup of the best HR and people analytics articles.
"The HR space is changing so dramatically at the moment, there's so much new technology coming in. But, out of all of it, what excites me the most are those products coming in for employees that help personalize learning recommendations and internal opportunities within companies – tools which support employers with recruiting," David told HR Tech News.
Martin Hauck
While many in the HR industry are still grappling with the concepts of diversity and inclusion, Martin Hauck is already changing his hiring practice in concrete ways with D&I. The head of talent at Coinsquare has developed a tool called Unbiasify, which helps companies detect unconscious bias in their recruitment strategies.
"The idea of Unbiasify sprang from my experience of interviewing a lot of people on a regular basis and realizing that the majority of candidates I was talking to weren't going to be moving forward in the process," Martin told HRD Canada in 2018.
While the tool isn't a be-all and end-all solution, it points out instances of bias and prompts HR leaders to look at systemic flaws in their hiring approach, he said.
Barbara Hyman
Like Martin, Barbara Hyman is on a mission to improve talent acquisition and development, especially with the aid of artificial intelligence. The CEO of PredictiveHire believes having a data-driven approach can help minimize the personal bias that often taints the hiring process.
"We should be using AI to inform our decisions," Barbara said. "If you let it, smart AI will increase the meaningful information you have to assist your decision making."
Erica Pearson
A relative newcomer who is now generating waves of interest in her HR tech startup is Erica Pearson, co-founder and CEO of Vacation Fund.
This globe-trotting visionary began Vacation Fund in the hope of helping other workers save up for that dream getaway through her brand of "rewards" technology.
"This is a beautiful cross between financial technology and travel technology," Erica said.
As employees start to put away a percentage of their pay into the travel fund, employers can match the savings as an incentive and a commitment to employee wellbeing.
The road ahead
Both Barbara and Erica were awarded the Tech Den prize at the 2018 HR Tech Summit in Sydney and Toronto, respectively. The competition serves as a platform for HR tech startups to pitch their ideas for a chance to win a $20,000 marketing package from Key Media, publisher of HRD and HR Tech News.
In 2019, the HR Tech Summit will once again take place in key cities to give HR pros across the globe an opportunity to learn from industry leaders and network with peers.
The summit kicks off in New York City at the TKP New York Conference Center on April 2. For more information, visit hrtechsummit.com now.