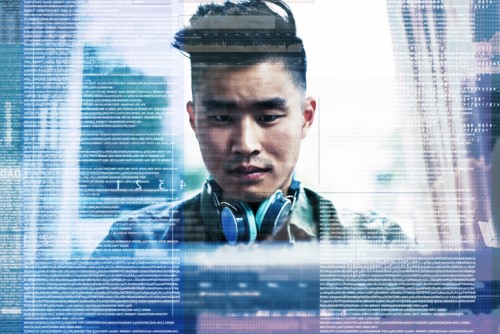 The demand for cybersecurity skills is on the rise that finding the best talent will require firms to think creatively and explore new candidate pools, a study on the digital talent gap suggested.
"Cybersecurity talent is a rare breed," researchers from the Capgemini Digital Transformation Institute said.
Fifty-five percent of companies believe the talent gap in IT is widening, and of the 10 highly sought-after hard digital skills, mastery of cybersecurity is the one most coveted by businesses.
Nearly 70% of organizations recognized there was a high demand for cybersecurity talent in their own organization, yet only four in 10 employees demonstrate proficiency in the field.
With damage costs from cyber attacks predicted to hit US$6tn by 2021, cyber crimes will likely increase the need for cybersecurity experts by more than three times, producing 3.5 million job vacancies, reported Steve Morgan of CSO Online.
"The implications of a cyber breach for organizations are potentially devastating, from direct costs to reputational damage. But organizations are struggling with a shortage of cybersecurity talent and the problem is certainly not going away," the Capgemini researchers said.
To address the shortage, the Capgemini researchers recommended four ways to find the best cybersecurity talent.
How to recruit cybersecurity talent
Think outside the box: Organizations can scout for talent at cybersecurity conferences such as RSA and Black Hat; explore neurodiverse talent pools, such as people on the autism spectrum who excel in analytical and detail-oriented tasks; or meet cybersecurity enthusiasts who participate in bug bounty programs.
Determine where talent spends their time: Cybersecurity firms can tap millennial recruits through mobile career apps such as Debut or online competitions such as Kaggle and TopCoder.

Tell a great brand story: Four in five cybersecurity employees appreciate working for a firm where their peer group is digitally talented. Recruiters can provide in their job postings a snapshot of the company's peer culture or stories of star employees to inspire candidates.

Turn your gaze inwards: Cybersecurity firms can target current employees who are keen on developing their own digital skills. Companies can re-align employees from other IT and engineering departments to take on a cybersecurity role.
Related stories:
Are tech implants a step too far?
Could this rapidly growing tech stop CV cheaters?
Is your job safe from automation?