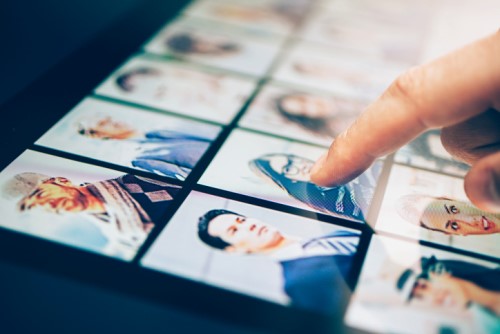 Kayla Kozan of Ideal highlights the best in the recruitment software market – from job aggregators to applicant tracking systems, to CRM platforms and beyond
The capabilities of recruiting software are changing rapidly and HR Tech, once an oxymoron, is alive and well in 2019.
According to Crunchbase, by August 2018, the amount of VC money invested in recruiting software startups, in 2018 alone, crossed US$600m.
While exciting, the potential of these new technologies can become overwhelming. In November 2018, Josh Bersin, industry analyst and founder of Bersin by Deloitte, revealed he is currently tracking "more than 1,400 HR technology companies."
With hundreds of recruiting software companies out there, how do you determine which ones are worth investing in?
To highlight the best in the market, I've created this guide to the 36 top recruiting software tools of 2019.
Job aggregators
Job boards and job aggregators are central to the recruiting ecosystem because direct applicants make up 48% of all hires.
1. Indeed, with its resume database of 100 million strong, is the biggest source of external hires by far. In 2017, it was credited with an incredible 72% of interviews and 65% of hires in the US.
2. CareerBuilder is the second biggest source of external hires according to industry surveys. Well-known for their recruiter and job seeker surveys, CareerBuilder was sold to a private equity firm this year. How this will affect, if at all, its business model remains to be seen.
3. Google For Jobs, designed to be a direct competitor to Indeed, may prove to be a game changer. It recently added four new features: accessing salary information, applying location filters, bookmarking saved jobs, and selecting which job boards to apply through.
Testing and assessment
According to Aberdeen, 57% of companies use pre-hire assessments to test the knowledge, skills, abilities, and other qualifications (KSAOs) of candidates. Vendors in this space are in high demand.
1. HackerRank creates coding and technical assessments to help recruiters assess the skills of developers and software engineers. It also offers an online interviewing tool.
2. Pymetrics claims it uses bias-free algorithms to match candidates through gamified neuroscience tests. Relatively new to the game, it's already making a name for itself as part of Unilever's overhauled digital recruitment process.
3. Self Management Group is one of the most science-based assessments on the market. It has over 35 years of data and is available in more than 40 languages. One of its strengths is its accurate sales profiling.
AI and automation
Over 66% of CEOs believe cognitive computing can drive significant value in HR. Given the competing demands of an increased hiring volume and decreased recruiter headcount, AI and automation tools will continue to be a top recruiting software category in 2019.
1. Ideal uses AI to screen and shortlist candidates by analyzing rich candidate information such as resumes, assessments, conversations, and performance data. A bonus benefit is that it works within your existing ATS, eliminating the need to learn a whole new software.
2. Textio tackles an issue that virtually everyone in recruiting considers to be a problem: badly written job postings. A main feature it promotes is the ability to identify biased language and to suggest alternatives.
3. Zoom.ai wants to "improve and simplify the employee experience" through its automated assistant software. Its features include scheduling meetings, transcribing calls, and creating departmental knowledge bases.
Applicant tracking systems
With 90% of large companies and 68% of SMBs estimated to use an ATS, applicant tracking systems comprise the biggest category of recruiting software. 2018 witnessed countless ATS migrations as employers searched for the best option. According to Ongig, the most common ATS systems employers migrate to are Greenhouse Software, Workday, Taleo and iCIMS.
1. Bullhorn, which functions as both an ATS and CRM, is a software designed specifically for recruiting and staffing agencies.
2. Greenhouse, the fastest growing ATS by market share in 2017 according to Ongig, is known for its structured hiring and interviewing approach.
3. SAP SuccessFactors was born when SuccessFactors was acquired by SAP America in 2011. While technically a human capital management (HCM) software, it's the third most popular ATS among the Fortune 500.
4. iCIMS, the second biggest ATS by market share according to Datanyze, is a content generating machine. (Fun fact: iCIMS is an acronym for Internet Collaborative Information Management Systems.)
5. Jobvite, another hybrid ATS/CRM, ranks seventh in terms of market share and is known for its annual Recruiter Nation survey.
6. Lever, a San Francisco startup, is making a name for its focus on diversity and metric-based recruiting.
7. SmartRecruiters, which serves large customers such as Visa, Skechers, Kelly Services, Equinox, and Alcoa, focuses on both candidate and recruiter experience.
8. Breezy HR is an applicant tracking system that allows companies to create a powerfully simple hiring experience. In 2018, it grew its user base by more than 150% and revenue by 230% with over 70,000 jobs posted.
9. JazzHR, with a relatively low subscription cost, is often a great fit for smaller businesses and startups. JazzHR is also the creator of Crowd, an integrated crowd-sourcing, big-data and predictive analytics initiative.
10. Workable claims it is the only ATS with built-in candidate sourcing: "Our tools scan millions of online profiles and multiple data sources to find candidates who match the skills and location of your job."
11. Taleo, acquired by Oracle for US$1.9bn in 2012, is the leading recruiting software in the ATS category with a 23% market share, according to Datanyze.
12. Workday was named the leading vendor in Gartner's 2018 Magic Quadrant for Cloud HCM Suites Mid-market and Large Enterprises.
Recruitment CRMs
With the rise of recruitment marketing, candidate relationship management (CRM) software has become central for attracting, engaging, and nurturing candidates.
1. SmashFly is one of the strongest CRMs in terms of content marketing. Its software helps companies maintain a consistent employer brand, starting with a company's career site.
2. Yello received its latest round of funding to the tune of US$31m in June 2017. Some of its features include schedule automation, video interviewing, employee referrals, and integrations with ATS and HRIS.
3. Avature, founded by Dimitri Boylan, co-founder and former CEO of HotJobs.com, is a highly flexible enterprise SaaS platform for global talent acquisition. Avature has over 650 customers, of which 110 are Fortune 500 organizations.
4. Talemetry's recruitment marketing platform features five "high-performance" products that can be used alone or in combination. As a leader in results-driven recruitment marketing, Talemetry's customers include CDW and Yale New Haven Health.
5. Beamery, a London-based startup, closed a US$28m Series B funding round, led by EQT Ventures in June 2018. Beamery offers self-styled recruitment marketing software targeted at fast-growing companies.
6. Ascendify is built for global organizations and integrates machine learning and predictive analytics into recruiting and talent development. Its customers include GE, Panasonic and Disney.
7. Jibe's Recruiting Cloud hosts a suite of features including personalized career sites, a fully integrated CRM featuring two-sided matching, enhanced SEO capabilities, source to hire analytics and automated recruiting tools for sourcing, nurturing and marketing.
Video interviewing
With a recent survey showing 63% of HR managers having conducted an online interview, video interviewing software is becoming an important part of the recruiting tech stack.
1. ConveyIQ, in addition to video interviews, includes features such as email, text messaging, and interview scheduling. Its notable customers include The New York Times, Airbnb, and Zappos.
2. HireVue has received an eye-opening US$93m in funding to date. One of its differentiators is incorporating Industrial-Organizational Psychology in its pre-hire assessments and interview analyses.
3. Spark Hire is a popular video interviewing software with over 5,000 customers. It touts an affordable solution that scales from sole proprietors to enterprises.
4. Wepow offers tools for mobile and online interviewing, white-label employer branding, multiple languages, and 24/7 customer support. Its customers include The Golden State Warriors, Adidas, and Heineken.
Human capital management (HCM) software
1. BambooHR offers a self-service portal for new employees. The HCM is geared toward SMBs and includes an ATS as well as payroll and performance management tools.
2. Zenefits offers a people platform that purportedly "brings everything HR into one radically simple, single app." The platform is designed to be comprehensive without being overly complex. It puts benefits, payroll and HR access at the fingertips of employees.
3. Namely's slogan – "Let's build a better workplace" – underpins its HR, payroll, and benefits platform. Namely says the software is something employees actually use and is built to fit your company culture.
4. Ultimate Software is rated the No.3 talent management software, according to Capterra. Some features include a mobile app and AI that suggests personalized actions.
Kayla Kozan leads the Marketing team at Ideal with a compelling interest in artificial intelligence and the future of work. Today, she covers the HR tech world including the latest in AI for recruiting, predictive analytics, and intelligent hiring.