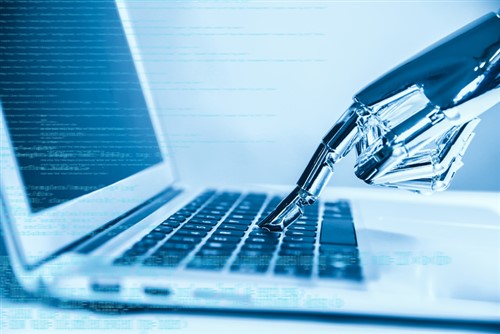 Prejudice exists in all of us - as much as we may want to deny it. The human condition, our past experiences and encounters, have shaped how we view the people around us.
Normally, this is what gives us our quirks and molds our personalities – but it can present a problem when we have to remove all bias from a situation. Bias in the recruitment process is an issue that's plagued HR since the rise of inclusivity. How are HR leaders supposed to separate themselves from their entire personal history in order to fairly judge the candidate on the other side of the table?
Enter AI. One of the most exciting areas of HR Tech is looking at how we can use robotics to eliminate prejudice in recruitment. Recently, IBM unveiled their new Watson Recruitment's Adverse Impact Analysis – a tool designed to eradicate human preconceptions.
Bob Schultz, general manager at IBM Watson, explained to HR Tech News how the application works.
He explained how Watson Recruitment's Adverse Impact Analysis capability identifies instances of bias related to age, gender, race, education or previous employer. This is done by assessing an organization's historical hiring data and highlighting potential unconscious biases.
This capability empowers HR professionals to take action against potentially biased hiring trends – and in the future, choose the most promising candidate based on the merit of their skills and experience alone.
And there's certainly the demand out there for this kind of HR Tech. According to IBM's 2018 CHRO study, 33% of HR leaders believe AI will be the driving force behind transforming the HR function.
"AI is enabling HR to take a more integrated, holistic approach to driving the business and to delivering a more meaningful experience throughout an employee's journey from candidate to alumni," added Schultz.
The rise of robotics can sometimes strike a nerve amongst HR professionals – a natural concern than soon an algorithm will be replacing them in the workplace. But Schultz was quick to offer some words of encouragement.
"Having human conversation and engagement during an interview and hiring process is vital and could not be replaced by AI," he said. "At IBM we believe in 'AI + human' which means that AI augments humans in the hiring process, expediting processes and providing insights on candidates, in order for HR professionals to make better informed decisions."
So, remember – these exciting developments in AI aren't meant to replace us. Rather, they're to be used in conjunction with humans to create the perfect hiring pattern.
Have your say in the future of HR Tech – and be in with the chance to win some Champagne.