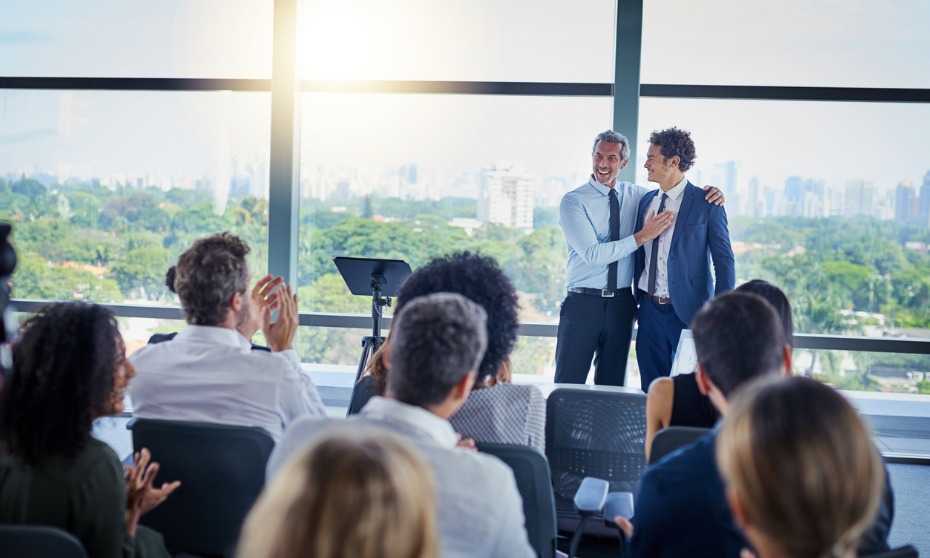 Recruitment software ranks high on the list of the hottest HR tech investments this year. With the global talent war ensuing, 72% are purchasing tools to target high-quality candidates.
But while talent acquisition is a priority for many, investments in the area of talent recognition are falling behind. Of course, it's one thing to attract talent – and another to retain them.
In a survey by employee engagement specialist Reward Gateway, 96% of HR managers believe implementing a rewards and recognition program can positively influence employee retention.
However, only 20% strongly agree they are equipped with the right tools and understanding to launch an impressive campaign.
How to implement an effective employee recognition and rewards strategy
According to the study, most rewards and recognition programs fail because:
The programs don't allow for continuous or immediate recognition
They are too generic
They rely heavily on manual processes
READ MORE: 5 tech-driven trends in employee recognition
"While it's great to see so many HR leaders understanding the positive impact of employee engagement on business, traditional methods and manual processes to achieve current workforce employee engagement goals are no longer an option," said Doug Butler, CEO of Reward Gateway.
"What employees want is continuous, instant and impactful recognition which reflects the 'always-on' workplace culture and the 'always connected' personal life many now have."
For Scott Johnson, CEO and founder of employee recognition software company Motivosity, managers should go beyond measuring key performance indicators as the basis of their rewards system.
A more effective strategy, he said, would be to recognize some of the interactions that typically go unnoticed by management, such as when colleagues offer a kind word to boost team morale or volunteer to coach others.
Rewards and recognition programs should therefore reflect team culture and promote the company's values.
The latest trends in employee rewards and recognition software
As organizations focus on improving the overall employee experience, HR leaders can expect changes to the way employee rewards and recognition software work.
For instance, older systems gave managers total control over the selection process of who or what was deserving of praise.
Today, however, social recognition is the name of the game. Anyone in the team can post a message of appreciation openly.
Some recognition platforms function like a social networking site where employees can mention or tag co-workers in a community post praising their achievement. This allows for peer-to-peer recognition.
READ MORE: Employees 'crave' instant feedback on social media
In addition to these quick kudos online, other options enable managers to hand out instant rewards such as electronic greeting cards, tokens or coupons. Team members can then exchange the digital rewards for a real gift at partner establishments.
The best employee recognition software provide a combination of real-time feedback and customizable rewards.
But some also include analytics tools that identify behavioral patterns of employees who excel in their role. Managers can take these findings as evidence of good work.
All in all, the point of investing in this type of HR tech, Butler said, is to "shine a spotlight on employees, reinforce the mission, purpose and values of the company, and deliver valuable recognition and rewards that employees appreciate."