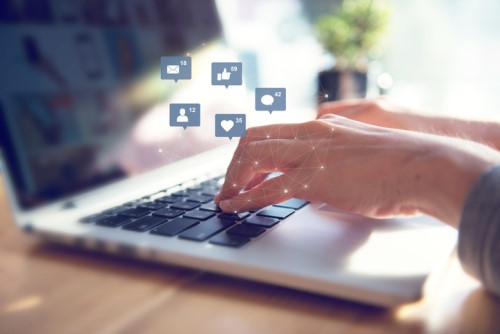 When it comes to recognizing employees for a job well done, experts believe real-time social media engagement can have a positive impact on both the employer and employee.
"Employees crave instant feedback rather than delayed praise," a panel hosted by the Institute for Human Resources (IHR) suggested.
Real-time social media usage "lends itself to recognition and reward," the panelists noted. Patterns of personal behavior, such as preference for instant communication, are entering the workplace.
"The average social media user is looking to connect with and be recognized by as many individuals as possible," they said.
Social recognition
In 'The State of Employee Recognition,' Bersin by Deloitte revealed 70% of employees felt their contributions were never recognized or recognized only during the annual review.
In contrast, employee recognition on social media is intended as an avenue for managers to express appreciation in an immediate, cost-efficient, and highly publicized manner, HR analysts suggest.
A company's social recognition program can be as simple as highlighting an employee's accomplishment in a Facebook, Twitter, or LinkedIn post.
Social recognition aims to help employees build their personal and professional reputation online.
Among socially active brands that highlight their employees' contributions behind the scenes are @Spotifyjobs, @PepsiCoJOBS, and @MicrosoftJobs. They offer a glimpse into life at the company.
"Peer recognition is a critical building block in any strong company culture," said Stephen Baer of The Training Arcade, an interactive learning specialist.
The challenge of employee recognition, however, is "remembering to do it in real time," he said.
Employees as brand advocates
Businesses can also leverage employees' social media activity to promote employer brands.
In a survey on employee activism, 50% of respondents reported posting updates about their employers; one in three did so voluntarily; and more than a third spoke positively about work.
Employee activism refers to a trend in which workers become brand advocates, defending their companies from criticism and sharing company-related updates in their news feed. The trend shows the influence employees have in shaping public perception of a company.
Related stories:
Is your LinkedIn profile open to data miners?
How a culture of recognition can boost performance
Do millennials have unreasonable expectations?