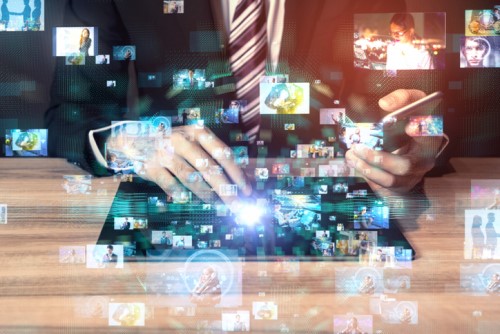 When it comes to predicting the future of the HR function, not many companies are as forward thinking as IBM. A veritable titan in the world of people tech, IBM leads the way in innovative thinking and reinvention.
HR Tech News caught up with Benoit Hardy-Vallée, Associate Partner at IBM, to debate the next ten years of digitalization in the sector – and he divulged where he believes 'HR' begins.
"I think HR is accountable when a talent decision will have a direct impact on the business," Hardy-Vallée told HR Tech News.
"Obviously, HR is instrumental in the employee lifecycle from hiring to retiring; but they also deal directly or indirectly with all these micro decisions regarding work and individual employees – how we staff, delegate, distribute and reward work. They're not necessarily decisions that HR will be taking themselves, but HR leaders will have to shape, enable and create the environment in which the decision-makers will operate.
"Employees, day-to-day, are all evolving in an environment created for them by our HR departments."
With eight years in human capital management consulting and a further ten in consulting, Hardy-Vallée is well placed to predict the future trends prevalent in technology.
"We're undergoing a "technologization" of HR, which I've seen many senior leaders flag as their top priority – both as a challenge and as an opportunity," he explained.
"If we go back 30 years, we saw the emergence of HRIS (Human Resource Information Systems), which are systems of record. This then led into the digitization of talent management, also mostly systems of records, and now we have systems of engagement, i.e. systems that shape how we interact with HR. This is creating a lot of discussion on how technology will help HR, whilst also raising questions around data, privacy and efficient programming. The traditional objectives of HR will not go away.
"Of course, you still need to hire the right people and have an engaged workforce, however leaders are now realizing that if you don't have convenient, seamless technology in place it's incredibly difficult to do the work that needs to be done. People simply won't be as productive. Leaders now know that they need to bring their levels of digitalization up to the standards of the consumer world – but you can't just click your fingers and expect this to happen. You need to get a budget in place and create a partnership between IT, finance, marketing and HR."
One area that Hardy-Vallée picked up on in particular was the elusive role of AI in HR. An ever-evolving tool which evokes both excitement and trepidation in leaders, AI has the ability to rip the people function apart and reconstruct it in a different image.
"I think HR is now seeing and understanding the value that AI can bring to the table," added Hardy-Vallée. "One of the first places we've seen this is in talent acquisition and talent mobility. Acquisition has a significant ROI, so having a candidate assistant or any tool that creates more engagement with the candidate is something a lot of companies are experimenting with.
"The other side of that, i.e. mobility or development, deals with employees being able to change jobs internally and having access to an assistant that gives them career advice or learning recommendations. This cuts out that awkward conversation with the manager about changing teams.
"Over time, we will see a shift for HR where the first point of contact will be almost exclusively digital, while the human intervention will come at a higher level – this will provide the consumer-like experience to the employee with the human touch when it is required."