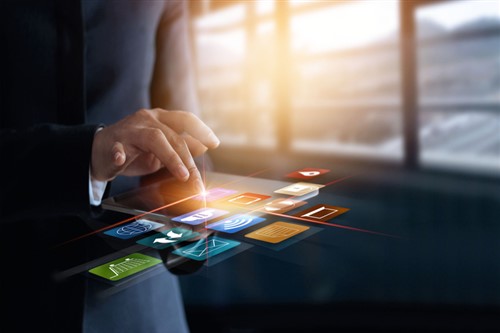 The past five years have seen HR leaders move past a risk-averse mindset to a growth mindset as they 'digitalize' the HR practice. Innovation has become a business imperative.
But while it's tempting to shop around for the latest human capital management software on the cloud or the 'smartest' applicant tracking system equipped with artificial intelligence, it's also easy to miss the forest for the trees.
From people data to insight
What drives digital HR transformation isn't just technology. The future of HR also depends on the data literacy and fluency of practitioners.
"Companies are recognizing that these technologies are most effective when they complement humans," said Chris Havrilla, Vice President of HR Technology and Solution Provider Strategy at Bersin.
Prescriptive analytics and decision-support tools – especially those powered by AI – are powerful when they sift through massive volumes of data quickly. But transforming data into values is only one part of the process; turning values into recommendations is another.
And it requires the insight of people leaders who can "tell the story" and "support [business leaders] in their decisions and the actions they are taking around their talent," Havrilla told HR Tech News.
HR data literacy skills
This is where a good grasp of data analytics comes in. Sadly, only 9% of practitioners believe their HR data literacy skills are 'good' or 'very good', according to a poll conducted at IMPACT 2018, Bersin's HR conference.
Of course, HR professionals might not have the same background in data wrangling or regression analysis that a classically trained data scientist might have. But, as Havrilla pointed out, HR pros must also learn "to question and validate, audit and manage" the influx of data about human capital.
In other words, HR pros need a foundational knowledge of mathematics, logic and even storytelling and visualization to capture what is happening on the ground through hard data.
While the more advanced HR tools may be able to spit out numbers or formulate graphs and spreadsheets instantly, it isn't enough for HR leaders to rely on them.
"We can't just keep adding tools into our toolbox," Havrilla said. "We actually have to do the work."
The basics of data literacy span a variety of everyday skills, from reading a dashboard to differentiating between a correlation and a causality, said Madhura Chakrabarti, People Analytics Research Leader at Bersin.
To that, Havrilla adds, design thinking, complex problem solving, agile methodologies, and understanding the basics of AI such as machine learning and natural language processing.
"It's about understanding the basics around big data and data mining and how that data will be used," she said. "And about developing an analytical mindset."