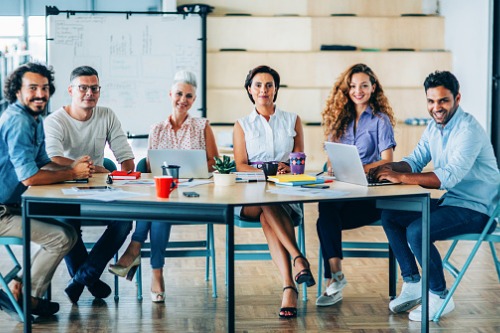 A workplace that promotes a culture of equality can spark innovation among workers.
A new survey from management consulting firm Accenture shows that a worker's innovation mindset – or willingness and ability to test new ways of working – is nearly six times higher in companies that promote a culture of equality.
Workers at organisations that foster equality are seven times more likely to say they enjoy the freedom to experiment.
This climate motivates employees to break new ground and find new solutions to old problems. In fact, 86% of employees in companies that advocate for equality say they are "not afraid to fail in the pursuit of innovation."
The fruits of innovation
An innovation mindset is most often seen in countries with fast-growing economies and high labour productivity growth.
Ninety-five per cent of business leaders around the world believe that continuous innovation is important for companies to stay competitive and sustainable, the study noted.
There is, however, a considerably large gap between the views of C-suite executives and their workers when it comes to innovation: 76% of top executives claim they empower staff to innovate, but only 37% of employees say this is the case.
Researchers also found raising the innovation mindset of all countries by 10% would translate to a global GDP of US$8tn by 2028.
"Accelerating equality in the workplace has never been more critical for driving innovation," said Ellyn Shook, chief leadership and HR officer at Accenture.
"If people feel a sense of belonging and are valued by employers for their unique contributions, perspectives and circumstances, they're more likely to advance and feel empowered to innovate."