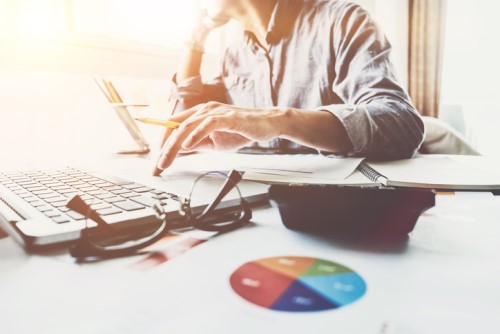 In the shift toward a data-driven HR practice, business leaders have "barely scratched the surface," according to data and analytics expert Chris Butler.
HR Tech News sat down with the founder and CEO of One Model Inc., who shared his views on how the advent of Big Data is changing the HR profession.
"It's opening up. We're getting a lot more viewpoints of our people and what we know about them," said Butler.
"We're seeing a lot more companies that are taking a measurement focus and a data collection focus."
Businesses are starting to build programs to look at their initiatives, particularly people initiatives, more closely; this helps HR leaders take on a bigger role in decision making, he added.
Butler came into the field of wokforce data/analytics "by accident," he said, but the CEO is known today for paving the way for other organizations to enter a new age of HR data analysis. His journey began long before "big data" became a buzzword in mainstream media.
Despite many HR technology trends that have come and gone, Butler and his team at One Model are platform agnostic when it comes to integrating their tools with other software solutions. But One Model does the heavy lifting of extracting, cleansing, modeling, and analyzing workforce data.
One example is how they have helped businesses move from on-premise to cloud platforms at a time when only a few organizations understood the importance of such a shift.
"We saw a huge need for helping to facilitate that movement and really try to grease the wheels," Butler said.
"It's now starting to come full circle where we're being looked at and starting to be used for that initial use case of moving from one system to another."
Today, the HR data expert sees huge potential to drive business thanks to the insights made available to leaders.
"As a by product of really having that understanding, you can very easily develop analytics and value from your datasets in a broader sense," he said.
Now, with artificial intelligence and machine learning powering analytics tools, Butler is enthusiastic about the future of HR: "The analytics view, that conversation is changing to be a much larger HR data strategy," he said.