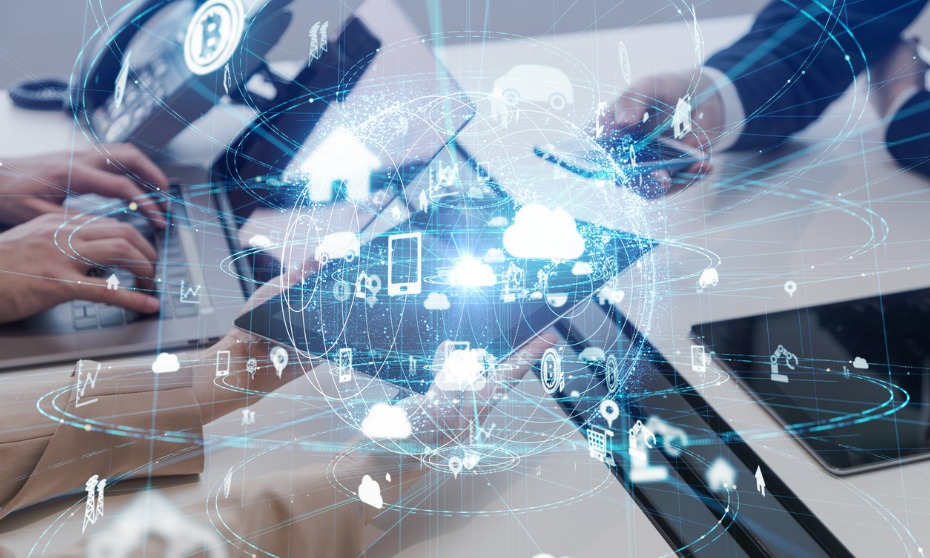 There are evangelists of digital transformation who readily proclaim data as the currency of the new economy. Organizations that collect, analyze, interpret and capitalize on data are said to gain a competitive advantage over companies that are only blindly following trends.
Data analytics as a competency sets the best and the brightest apart from the rest of the workforce. In fact, data scientists are predicted to be the biggest wage earners in the finance industry by 2030, research from KPMG suggests.
Data drives disruption, so it's easy to see companies obsessing over numbers, measuring aspects of business, and launching analytics projects without first understanding what they want to achieve.
But is this obsession with data the only way to accelerate digital transformation? Not quite, according to a new C-suite study by Accenture.
At an enterprise level, advanced analytics should be balanced by a "more human-centered" strategy to realizing the full potential of leaders and employees.
"Today's business landscape demands nothing less than a 'whole-brain' approach," analysts from Accenture said, pointing to the value of both the scientific ('left brain') and humanistic ('right brain') aspects of leadership.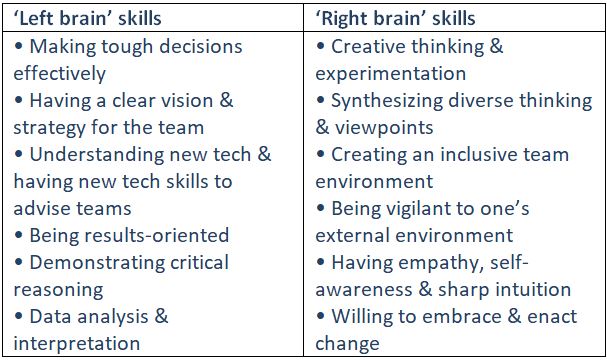 The study found a staggering 89% of C-level executives have had formal training in 'left-directed' disciplines. It's no surprise, however, that 65% of these leaders identify a 'right brain' skill such as empathy, self-awareness, intuition, and vigilance to their environment as their biggest weakness.
"Often, the greatest barrier to a paradigm shift is paradigm paralysis: an inability or refusal to see beyond the current models of thinking," the analysts said.
Because of the growing demand for a more holistic approach to leadership, C-suite executives are expected to "rapidly acquire whole-brain leaders and change the DNA from top to bottom."
"There is evidence that a conscious shift is underway," Accenture said.
While only 8% of organizations today use a 'whole-brain' approach, 82% reportedly intend to follow suit in the next three years.
Speaking of breaking HR technology news, don't forget to book your ticket to HR Tech Summit New York here.