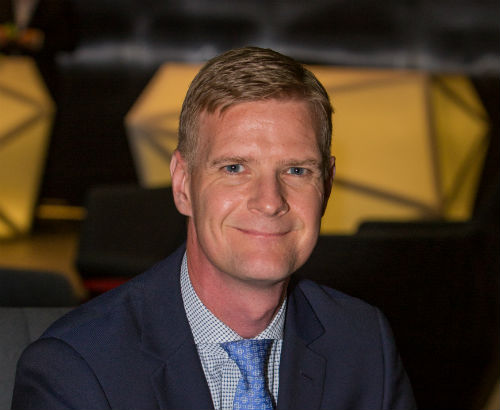 Workforce analytics is coming along in leaps and bounds, but if you're struggling to embrace it you might be asking the wrong questions. Iain Hopkins interviews a pioneer in the people analytics field
"I'm a strong proponent of data and analytics supplementing your intuition, experience and business understanding. If we use data analytics to supplement those elements we can bust some myths, have better-quality discussions, and over time make more informed decisions."
Those are the words of one of the pioneers and true thought leaders of the people analytics space, Thomas Hedegaard Rasmussen, GM people analytics, insights and experience at National Australia Bank.
It's a refreshing sentiment to hear for those who rely (perhaps too much) on gut instinct to make decisions and are treading warily around big data and analytics.
Approaching HR with an academic's perspective
Rasmussen, who refers to himself as "an academic turned HR executive" commenced his career in HR at trade and logistics company A.P. Moller– Maersk Group, a global conglomerate of 120,000 people, following several years in academia.
"I was the new guy with a PhD in the HR department," he says. "Nobody wanted to work with numbers or data. Everyone wanted to do facilitation or coaching or other parts of L&D, so by accident or by chance I was handed everything that had to do with numbers: assessments, engagement, rem & ben analysis, and so on. It was a matter of figuring out that if you use data and you are evidence-based you can have more impact at a lower cost simply by doing the stuff that actually works."
Following a seven-year stint at A.P. Moller–Maersk, he built and led the awardwinning HR analytics team at Shell.
His seminal paper, co-authored with Dave Ulrich in 2015, was titled "How HR analytics avoids being a management fad".
"That was an outstanding experience because Dave Ulrich is incredibly inspiring. He's very much about outside-in thinking, so you start with the customer, start with values, and work your way back towards what you actually need to do to impact customer satisfaction or return on equity or whatever the key desired outcome is," Rasmussen says.
He suggests this 'outside-in' approach also works with analytics. In other words, you start with what the business problem or business opportunity is and then work your way back and figure out which data sets could be used to analyse that area. Then you come up with helpful and pragmatic recommendations and implement those recommendations.
It was through his connection with Ulrich that Rasmussen found himself at NAB in March 2017. "Dave is a personal friend of our head of HR, Lorraine Murphy, so at one point in time when I was looking to find a new job I actually asked Dave if he knew of anyone looking to implement analytics, and that's when he introduced me to Lorraine."
Since joining NAB, Rasmussen has made analytics part of the HR infrastructure, helping HR to supplement intuition, experience and beliefs, and ultimately leading to more impactful people decisions. This work has included predictive modelling of attrition, monetising engagement's impact on sales, and identifying the human factors driving customer satisfaction (NPS), and many other high-value analytics projects.
Leveraging the data
On the Australian scene, Rasmussen has seen the full spectrum of analytics utilisation, from those just starting out on the journey but aspiring to do more, through to those already practising advanced people analytics.
"Analytics is something we see in marketing, in finance, in operations. We see it in various parts of the business, and most HR functions have recently implemented new HR systems as well, so there is an abundance of data. There is an appetite for it and a feeling that you can somehow leverage this data and get more value from it. The question is how you do that," he says.
On that question, he says it really depends on your business. All meaningful analytics, he adds, starts by asking the right questions.
"To undertake good people analytics functions you need to have good HR business partnering skills. You want to know what the strategy is. What's keeping your executives awake at night? You must understand the key business drivers. Is safety your biggest concern? Is it customer satisfaction? Then it's a matter of working your way back from that point."
There is also some 'low-hanging fruit' that most companies can get started with. One of these areas is looking at the impact of employee engagement on business-critical outcomes – financial outcomes or customer satisfaction outcomes, for example.
"You will always find something there because the link is so strong," says Rasmussen. "For example, at NAB we found that 19% of our sales productivity in our branches is attributable to employee engagement, just by comparing branches that score high on this or score low on this. It's really getting into tangible areas, but I'd say the right place to start depends on your business and asking the right questions."
Rasmussen says that as consumers we instantly know when an employee is disengaged, as anyone who has had a less than satisfactory phone conversation with their mobile phone or internet provider can attest to. "You pick up their disengagement. It drains you," he says. "Engagement and motivation is contagious beyond the organisation's boundaries, from employee to customer. If you're in a business that relies on people and relationships like we do in banking then it's absolutely essential."
For more sophisticated users of people analytics, Rasmussen suggests HR can go even further than using data to make forecasting decisions in areas like turnover and high-performance selection predictions. It's possible to start looking beyond HR areas to what he terms "the value chain".
"This occurs when you start predicting what the human capital element is in terms of business outcomes in the value chain. For example, what is the role of people and leaders in predicting risk incidents or conduct incidents? What is the role of people in determining customer satisfaction outcomes? This is when you start to work together with analytics teams in other parts of the business – the commercial part, the operational part – and then you link data all the way through the value chain. It allows you to make sound predictions about the levers to pull to impact outcomes."
Just as critical, he adds, is the ability to tell a compelling story around the data. "That's one area we're struggling with. How do you tell a compelling story based on data and statistics, especially to a non-technical audience? How do you break it all down to a tagline? What's the one-liner, what did you find, what are the implications, what are the recommendations? And so on. Because analytics is a bit more technical by nature, you lose out on the storytelling, journalistic aspects that are really crucial to actually ensuring your analytics have an impact. If you cannot sell the story in a compelling and convincing way, you might as well not do it."
The perfect mix
As for who's best placed to undertake people analytics initiatives within HR teams, Rasmussen says the ideal mix is some people with HR backgrounds and others with subject matter expertise.
"It's good to have that mix, but to do really good analytics you need a level of subject matter expertise. You need somebody who knows about customers, for example. You need to surround that team with capable business partners who really understand the business. Also aim to have a link to academia to know the existing research out there already."
A group effort
Rasmussen is so passionate about boosting the analytics capability of Australian HR professionals that he has helped set up a free Workforce Analytics Network in partnership with Deloitte. The group, who hail from over 25 large Australian organisations, meets four times a year with the intention of sharing experiences and knowledge related to people analytics. Different organisations take turns hosting each get-together – and even traditional industry competitors will join the debate. NAB's CHRO, Lorraine Murphy, will attend the next event and will be asking from the CHRO's perspective what companies want from analytics, and what senior executive teams and boards want.
"If we can move together we can elevate the level of workforce analytics in Australia," Rasmussen says. "In that forum I can really sense that the aspiration to improve is there. Australia is probably lagging the US and northern Europe a little bit in terms of maturity, but I'm sure we'll get there."