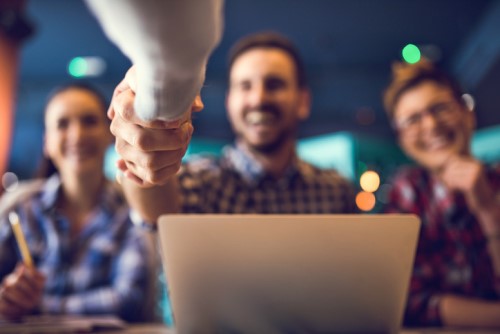 The competition for top talent is heating up. To win the talent war, organizations are now taking a closer look at how people perceive their compensation strategies – a concept otherwise known as an employer's pay brand.
"The way you pay, including how much and why, matters to your potential and current employees," said Tim Low, senior vice president at PayScale, which provides salary and benefits information.
People make value judgments on an organization's pay philosophy and practice. They want answers to "what you pay, how you pay, and why you pay," Low said.
Remuneration that is set above industry standards can help win over talent, but a good compensation strategy goes beyond giving employees a fat paycheck.
"You can't just give people more money and expect them to be engaged," PayScale said. "You actually have to talk to them and let them know they are paid competitively."
Having a clear compensation plan is one thing – having a clear conversation about compensation is another. These honest conversations can lead to greater employee satisfaction, PayScale said.
Today, 58% of employers are aiming for greater pay transparency, according to PayScale's 2018 Compensation Best Practices Report.
"Communicating clearly about your pay practices has the potential to pay off significantly," said Low.
At the heart of a good compensation plan are "robust real-time data and tools that map current business demands," he said.
Increasing pay transparency includes discussions on how pay is determined, where one's compensation falls in the company's pay range, and what the pay and compensation philosophy is for that organization.
"Conversations about pay are best when they are rooted in market data so employees can truly understand the value of their position," Lydia Frank, vice president at PayScale, told HR Tech News. "In addition, sharing the range of pay for the employee's position and showing where the employee sits within the range – and why they're at that place – is also important."
"Conducting pay equity analyses regularly to look at internal equity is a great best practice as is comparing to market data so adjustments can be made as needed," Frank said.
Related stories:
Outdated payroll methods are costing you
Digital compensation tools are a 'godsend'