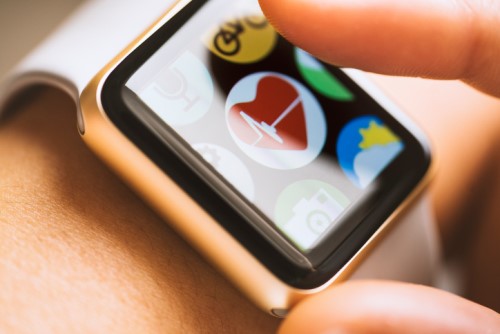 According to a 2016 survey of 2,000 UK workers by PwC on wearable technology in the workplace, 65% of people already believe that technology has a role in their health & wellbeing, and the percentage is even higher (at 73%) among millennials. Although nearly two-fifths of people are wary of employers collecting and using data about them to their advantage, at least a quarter of these people are willing to share data if they can expect corresponding incentives.
The key take-away is clear: Given how intrinsic the use of technology has become with the ubiquity of smartphones and mobile devices, instead of attempting to pry employees away from their gadgets, employers might get more out of making their wellness and engagement initiatives mobile.
To examine how tech is positively impacting on employee health, HRTechNews reached out to one of the top healthcare institutions in Southeast Asia – Singapore's Farrer Park Hospital. Founded in 2009, Farrer Park Hospital prides itself as a state-of-the-art hospital that is part of Singapore's first fully integrated healthcare-hospitality complex that includes a multi-disciplinary medical centre, a five-star hotel and spa, and a retail zone. Head of HR, Jeethu Syriac, talks about how his organization has expertly used technology to inspire both external and internal clients to look after their wellbeing.
Can you outline how Farrer Park Hospital (FPH) has embraced HR technology, especially in the employee wellbeing space?
FPH believes in holistic development of all staff – a process that begins with the utilization of the AEM (Attachment, Exploration, Maturity in Complexity) cube, which profiles potential candidates' inclination towards people, their willingness to seize opportunities and the extent of these traits. This facilitates accurate job matching which allows FPH to tap into their strengths and optimize on-the-job efficiency.
To communicate the core values and instill them in every employee, we aim to provide multiple communication channels between the organization and its human assets, in order to improve employee morale, build employee trust, and help individuals and teams coordinate activities to achieve goals. We understand that these are vital in socialization, decision making, problem solving and change management processes. Being a hospital and given its nature of work, a good percentage of staff do not have personal laptops or desktops at work. We had to identify a platform through which we could communicate to staff.
The FPH Staff App is a 'digital healthcare services' platform. This smartphone app introduces preventative healthcare into the workplace, which fosters a health conscious community and empowers employees to take responsibility for their health. As user of the app, each employee receives a holistic and personalized program based on the four pillars of regenerative health - Nutrition, Fitness, Stress Management and Social Support. They also gain access to a plethora of services and tools, including an in-app marketplace to redeem staff discounts, a gamification platform to participate in step challenges, and an in-app Health and Wellness coach, Celli, for them to ask any questions. Employees stay better connected with a communication interface and event management platform, which keep them up to speed with the latest developments and allow them to sign up for various company events and training.
Could you share how FPH has utilised data analytics so far, and include some ways it has addressed concerns/issues specific to the nature of healthcare?
Before data analytics was introduced, sales and cost estimation and forecast were quite an 'art' but ultimately, with the use of big data, which is more facts driven, sales and cost estimation and forecasting have all improved. Needless to say, management decisions can now be made more easily with the information generated by data analytics at fingertips.
We also use this information to monitor productivity and performance, which is crucial for manpower planning. Our workload has become more predictable with the available data. The dashboard-like module in our Hospital Information System enables us to gather and analyze information within the system. It also integrates financial, clinical and statistical information throughout the enterprise.
Currently, we are in the midst of moving into remote patient monitoring for our heart patients to empower them to walk within the complex. We will start data collection once it has been implemented, and may use data analytics to drive predictive modelling/analysis for early detection [of symptoms].
How has technology affected your corporate culture? Following that, do you think it's important for HR to temper/balance that by keeping a 'human touch'?
We engage the patient in their own treatment process, because we believe it is an important part of the patient's recovery journey. They can choose their own meals, out of a matrix of over 200 meals designed by five-star hotel chef and hospital nutritionist.
More importantly, with the integration of the patient medical records and meal ordering system, the patient's meals are tailored to their dietary needs and they are able to select only food that is suitable for them. The meal orders go directly to the kitchen, which saves the hospital time and manpower and our nurses, the hospital's most valuable resource, can devote more time to patient care and other duties. Traditionally the nurses go around taking orders, which takes about three hours a day, removing the manual system saves over 2,100 man hours annually which is time that can be channeled back to the patients.
For all the technology FPH has access to, people are still its most valuable asset, and although the hospital may look and feel like a luxury hotel, our attitude to customer care still contributes to a good medical outcome. Human capital is the most expensive part of any good hospital. You're as good as the staff you have. We train them in Healthcare Service, which differs vastly from normal customer service. When you're sick, you don't come in happy; you come in anxious. As such, the service language and approach towards our patients have to be tailored appropriately to the healthcare setting.
Being part of a company that is well versed and advanced in the use of technology, what is your advice for other HR practitioners who are just beginning to move forward in this area?
As the saying goes, 'Disruption doesn't announce itself, and once it has arrived, it's too late.' Always plan for an alternative future at your workplace. Take the risk and be open to introducing technological disruptions at your workplace.
Related stories:
New tech could improve health and safety
What's on the horizon for benefits?