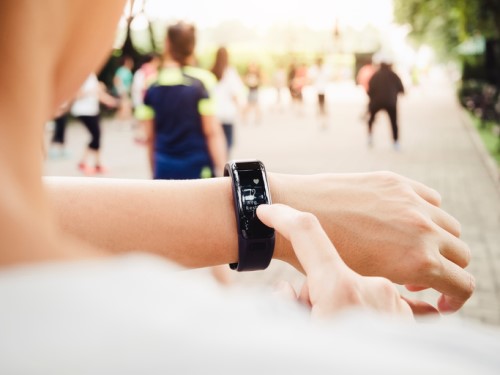 What was once thought of as just another consumer fad has become a staple of today's corporate wellness plans: the fitness tracker.
Often designed as a wristband with nifty features such as a heart rate monitor, speedometer, or step counter, this type of wearable tech gives users a round-the-clock monitor on their physical activity.
In a 2017 survey by health intelligence platform Springbuk, 35% of employers reported using wearables in their health and wellness programs. About six in 10 employers used them specifically to keep track of employees' health.
Employers use the health data collected from wearable devices supposedly to develop "more effective programs," the study claimed.
The shift to digital trackers has enabled them to pull insights on workers' activity patterns, such as how long they've been sitting at their desks or how much sleep they lack, to guide them in their employee wellness campaigns.
In the past, such programs simply relied on self-reporting. Today, fitness trackers eliminate the guesswork in health assessments. They also help monitor employees' participation rates and compliance with insurance policies.
More companies are also joining in on the action. In 2016, language service provider Global Intermix gave each of its employees a Fitbit tracker for the holidays and continued to offer financial incentives to those who achieved their fitness goals.
Entrepreneur reported the wellness program may have been part of the reason the company saw an increase in sales month to month.
US life insurance provider John Hancock also hoped to capitalize on the craze when it offered policyholders the US$350 Apple Watch for just $25. The promo was part of the company's Vitality program, which required members to exercise regularly for two years in exchange for the device.
Last year, the Society for Human Resource Management reported nearly 80% of companies with a wellness program were able to reduce healthcare costs.
Related stories:
Wellbeing – what's technology got to do with it?
Brain-monitoring devices expose workers' sentiments
Are tech implants a step too far?