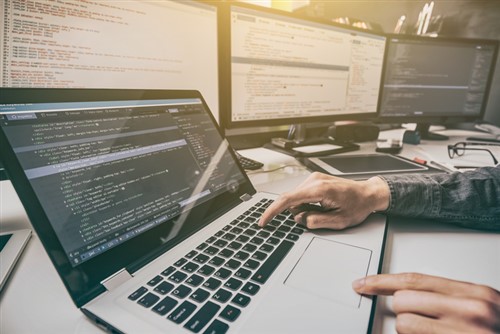 According to a survey by CareerBuilder, at least 45% of employers are definitely keen to adapt new technologies, but are often unable to due to a number of factors. Key challenges mentioned include finding a comprehensive and unified set of applications and partnering with a trusted software vendor. Many HR practitioners may be ready to leap into new technology, but given limited knowledge and infinite choices of solutions/software, most of them likely end up holding back for fear of getting the wrong kind and wasting valuable time and resources.
What do those 'on the ground' believe is the best way forward? HRTechNews spoke with Butch Clas, HR director for SEA and ANZ at Dow Chemical, on how far HR tech has come and the grounds that have yet to be covered. Dow Chemical Pacific provides wholesale and distribution of chemicals and allied products for various industries such as construction, energy, packing and healthcare.
What are some challenges you've seen/encountered in dealing with HR tech?
One of the challenges that we've had is – it's interesting, because I haven't heard of many companies doing this – we tried to go to a global payroll solution. We've had a few stumbles, [and] we're still not where we want to be on that. We have a cross-work of payroll providers and solutions right now. We'd like to think that HR tech should be an enabler, to make things simpler and easier. But sometimes when you implement large ERP systems, what you find out is, there's a lot of work that goes behind the scenes.
Another challenge that we're looking at that I'm curious to see if we can get ahead of the game is – when you're a chemical company, you have quite complicated shift patterns, because you're running plants 24/7. And there are a lot of rules around things like, when do people work, how do you pay them overtime, what kind of allowances they get, etc. We've been trying to automate more, to have a time and attendance management system that would do all that, and that's part of our HR Next Gen project.
Have you ever been disappointed at the functionality of a system or platform?
Sometimes the solutions I've seen really aren't there yet. Even though we're ready for the next step and we're ready to define what the rules are, sometimes the technology is not quite where it needs to be. Sometimes it's [because of] the complexity of the business, or certain things that make it difficult to take it to the next level in digitalization and become more automated and user-friendly.
The problem is if you're working in 70-80 countries, it could be you have even more than 70 to 80 potential solutions; sometimes it's site-driven, sometimes it's country-driven, and sometimes, the solutions out there aren't really set up for that, even though they're trying to get there.
What do you need to be mindful of with tech for regional areas?
Of the things we run into sometimes, firstly, is how well the technology is ready to deal with local language issues. There are some that are easy to deal with, like Mandarin; you can have a system that talks in Mandarin. Sometimes we get into a bigger challenge in Southeast Asia, because we also have specific alphabets and languages that are not always catered to, and because of a smaller population, it becomes a bit prohibitive on whether you can create a localised, tailored solution. So if I want to have something in Bahasa Indonesia, or Thai, or maybe Burmese eventually, that's another set of alphabet characters/language altogether.
The problem is, it's not that easy to create those custom solutions, even though technology should make that possible. And we have plants in some of these countries, like Thailand and Indonesia, we do have this need sometimes. But the problem is we don't have big operations. We could probably do it for Thailand because we have 1,000 people, but for a place like Indonesia, we've got two small plants, with a few hundred people, and they may not necessarily speak English, so you want to try and provide some of the content in Bahasa, which is not that easy to do.
Does Dow Chemical have an overall strategy for digitalizing HR?
With digitalization, we see that we have to be a lot more efficient, and part of that digitalization is looking at how we do things right now. So we're trying to see if we can move from our current ERP systems and find ways for both our customers and employees, to put more things on the cloud, to become more [user] friendly for the people working with Dow. In the case for our employees, how can we reach out to them and make things more transparent? We're looking at things like, how to get rid of paper, how do you make this into a more digital experience?
Digital to me is hand phone, any type of device that you've got, you should be able to interact with Dow through it, and it should be easy to use. We're really talking about employee experience – how can we make it easy to use, how can we make the data available 24/7 to people whenever they need it.
Is there a particular aspect of HR technology that your company has utilised so far that might be considered cutting edge?
We have two key programs so far that have brought about significant technology improvement, and one that's coming.
One was our flexible benefits platform. I think that by having a lot of these [benefit options] online, and having the possibility of doing things like scanning invoices, being able to automate things that way, that's made it a lot easier from the benefits administration standpoint. Our vendor now has everything scanned in and online, it's much easier. And for us, it's a lot quicker to process benefit claims and get things through. That was one significant change we saw that was quite good.
The other one is from a global standpoint – our HR analytics system. We put this in place about three years ago. What's really great about our HR analytics system is unlike before, where you would have to go and pull out an excel file, do an analysis yourself in order to come to conclusions on [things such as] what our gender diversity looks like, and how many promotions have we had. Now, we have all these on a platform; there are standard reports out there, and you can go out and look very quickly and cut it any way you want – you can see what the gender diversity is, how many promotions, how much percentage
of the population is up for promotion, this is what the overall distribution of my workforce looks like. It answers about 80% of the standard questions that you're trying to work on, including things like our involuntary and voluntary attrition rates. There are lots of nice little panels out there that make the work for the HR person a lot quicker. It also gives you more flexibility on [accessing] the key facts of your workforce, and how you can use that information to work with your leaders and figure the things we should be looking at from the HR perspective.