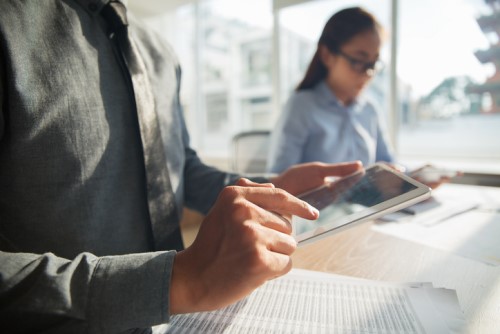 Nearly eight in 10 full-time workers in the US live from paycheck to paycheck, according to a 2017 CareerBuilder report. Delaying payroll even by just a week would throw 66% of Americans into financial turmoil.
"Failing to pay [workers] on time will damage your company's reputation, and you'll face the legal repercussions," said Paymedia, a US-based HCM tech solutions provider. It identified two common reasons for salary delays: inaccuracy and inefficiency.
Despite knowing the importance of an efficient payroll system, more than half of employers recognize their shortcomings when choosing their payroll solution. In a survey by Ernst & Young, 54% said there was room for improving their existing pay policies and practices.
Top-performing HR departments have done away with the manual spreadsheet-based processing. Market research firm Ipsos' award-winning HR team in Canada has migrated onto an online system – and it isn't just for cutting checks.
"Our goal is to do all of our compensation modelling online in 2019," said Caren Healy-Jones, vice president of HR at Ipsos and a 30-year industry veteran. She has seen how payroll processes dependent on spreadsheets can be challenging, and warns businesses of the pitfalls of outdated methods.
"Somebody sends out a spreadsheet, and it's got either wrong information, or columns got mixed up, or somebody gets somebody's salary information that they are not supposed to have," she said.
The myth of cost savings
Business owners who choose to manage payroll in-house often believe they can save on software costs by relying on manual processes and using time cards and spreadsheets to track everything.
"With paper-based systems, information needs to be transferred multiple times, from timesheets to spreadsheets to final records, and then checked and double-checked," said Lisa Holley, consultant at Insperity, a professional services provider in the US.
"When you add in all those human steps, you have more opportunity for error. You also spend time filing and organizing documents – time that you could put to better use," Holley said.
Employers who rely on traditional methods register a payroll error rate of 1% to 8%, according to the American Payroll Association. When mistakes crop up in payroll reports and paychecks because of human error, these cost savings can become nothing more than a myth.
The US Internal Revenue Service said about four in 10 small businesses incur US$845 in IRS penalties on average each year – almost three times more expensive than a year's basic subscription to payroll software-as-a-service.
Related stories:
Buyer's Guide: Payroll software for small businesses
Digital compensation tools are a 'godsend'
Are digital punch clocks cheating workers?