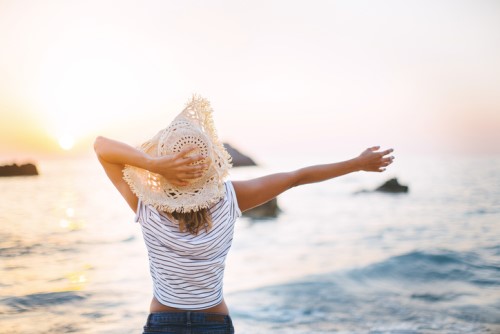 Putting aside 20% of your salary for long-term goals can be hard when you've got easy access to your savings account and a constant urge to splurge.
In a 2017 survey by CIBC, 85% of respondents admitted they needed to save more money, yet more than six in 10 said they hadn't made saving a priority. One in four never even save at all.
This makes the more meaningful purchases in life, such as vacations, even harder to fund. Without a dedicated money pot where you can stash away cash, a dream holiday remains just that … a dream.
One Canadian startup, which made waves at the HR Tech Summit Toronto this year, is hoping to help those stuck in a rut to finally get started on their journey.
Vacation Fund is partnering with employers who want to set up a travel fund in their employee's name. The service works like an automated savings account. It deducts a percentage of the employee's earnings and secures it in an account meant strictly for the travel budget.
"This is a beautiful cross between financial technology and travel technology," said Erica Pearson, co-founder and CEO of Vacation Fund. The platform isn't just a savings tool – it also allows employers to match the employee's contributions.
"Not only does this make your employee's dream trips more financially attainable, but you will be sending a message to your employees that you want them to take time off, away from the office," the company said.
The idea of an employer-matched travel fund was born out of Pearson's own love for travel, which started in her childhood.
"While my brother and I were growing up, my father told us that we wouldn't be spending money on 'stuff'. No fancy toys, no meals out, no pets, nothing unnecessary," Pearson said.
The family would instead go on budget-friendly trips three times a year. By the time Pearson was 22, she had already visited 40 countries.
"It pains me to hear friends and family members say that they would love to travel more, but they just can't afford it," Pearson said. "I believe that traveling helps people live their lives to the fullest, and I want people to experience their bucket list trips without burdening themselves financially."
Last week, Pearson went head to head with seven other startup founders at Tech Den 2018, the flagship competition of the HR Tech Summit. The finalists pitched their business model on stage for a chance to win a CA$20,000 marketing package from Key Media.
Pearson's moment in the spotlight was like "poetry in motion," as one Twitter user described. In a unanimous decision, Vacation Fund took home the prize.
Related stories:
Digital compensation tools are a 'godsend'
Are digital punch clocks cheating workers?