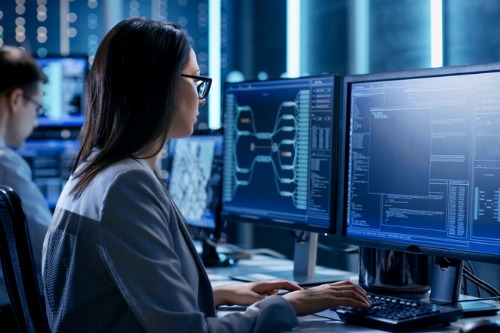 When workers are kept in the dark about how their salary stacks up against industry benchmarks, they tend to believe – rather incorrectly – that they are being underpaid.
Among employees who assume they are paid below industry standard, 77% are actually paid on the mark and another 12% are paid even higher than the market rate, research from PayScale revealed.
Can pay transparency remedy this culture of misinformation and mistrust?
Sharing pay data openly can improve trust within an organization and "clear up" misinformation that could otherwise be "hurting employee morale and retention," the results of LinkedIn's 2019 Global Talent Trends report suggest.
At present, only 27% of employers are transparent about pay. Of talent professionals worldwide, who are still apprehensive about sharing pay data with employees or the greater public, three in four believe pay transparency could lead to disputes.
But the emergence of online platforms where salary information is readily shared has changed the game for some employers.
"As it becomes easier for people to see and share salaries on sites like PayScale, Glassdoor, and LinkedIn, more companies are choosing to own the conversation by sharing salary information themselves," the report said.
Pay transparency and the fight for pay equity
For organizations that opt to be transparent, more than half (55%) believe pay transparency helps them ensure pay equity across teams and across demographics.
"Transparency isn't the goal," Anil Dash, CEO of software company Glitch, shared in the LinkedIn report. "The goal is paying everyone fairly, and transparency forces us to do that."
His mission has been to improve diversity, inclusion and equity since joining the company in 2016.
But while an audit showed Glitch employees were paid fairly, they were unaware of it, so Dash solicited the input of employees through meetings and surveys regarding the move to be transparent.
The journey began with small steps: Glitch started to provide salary ranges instead of exact pay, and the information has been shared among employees and in job postings.
The result: an employer brand that has earned the praise and respect of employees and candidates alike.
Another organization that is reportedly reaping the benefits of pay transparency in its D&I initiatives is Starbucks which, in 2018, achieved 100% pay equity for US employees performing similar work.
The coffee shop chain has developed a calculator that factors in experience and pre-determined salary ranges before the company starts recruiting. Candidates are also no longer asked to provide their pay history but are instead given the salary range for the position.
"No one expects your company to be perfect," said Sara Bowen, Starbucks' global leader for D&I, "but they do expect it to be open and honest."
Speaking of pressing HR tech issues, don't forget to book your ticket to HR Tech Summit New York here.