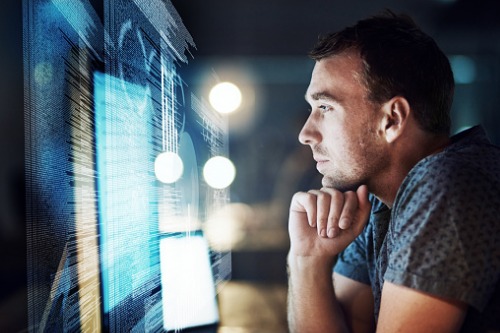 While futurists and economists continue to debate how exactly the advent of AI and automation will reshape the world, HR leaders are left with one question: how to build the workforce of the future.
The era of disruption is reminiscent of a time once described by American futurist Alvin Toffler in which people who are unable to learn, unlearn and relearn – the 'illiterates of the 21st century,' in his parlance – would most likely be left behind. Thus, workers of the future are faced with the challenge to keep evolving.
Digital business models are indeed disrupting industries and, subsequently, the workplace. One area of transformation is in the way knowledge is produced and shared at work, according to Ashok Krish, Global Head of Digital Workplace Reimagination at Tata Consultancy Services.
"As AI and automation continue to eliminate several roles in many industries, it is those with interdisciplinary skills that will continue to stay relevant, and this presents a huge challenge and an equally significant opportunity to transform HR," Krish told HR Tech News.
"Digital talent upskilling, intrinsic motivation and persuasive design, and Agile work practices (which include the ability to foster globally distributed teams made up of employees, partners and freelancers) should be the primary focus of HR in the Industry 4.0 age," he said.
The multi-skilled workforce
Krish recommends steps for HR and business leaders to stay ahead of the game in the Industry 4.0 era.
First, talent who come from interdisciplinary backgrounds should be constantly nurtured and challenged. These workers expect "agile, fail-fast work cultures" and are driven by the need to flex their brain muscles and work on new problems on a regular basis.
Second, companies that want to build a multi-skilled workforce should be open to sourcing candidates from different talent pools. "Companies should be prepared to work with a mix of full-time [employees], freelancers, startups and academia to truly harness the full cognitive power of a wider co-innovation network," Krish said.
Third, businesses should put a premium on skills that are at the "intersection of business and technology, design and engineering, [and] agile ways of working," all of which are basic digital foundational skills that are now "essential at almost all levels of the organization," he said.
Fourth, companies should develop gamified micro-learning and hands-on environments to "nudge their employees to pick up new and relevant digital skills in a just-in-time and just-what-you-need style."
"Companies in the digital age are in a perpetual state of transformation," Krish said.
"A perpetual state of transformation requires a constant and creative dissatisfaction with the status quo at all levels of the organization," he added.