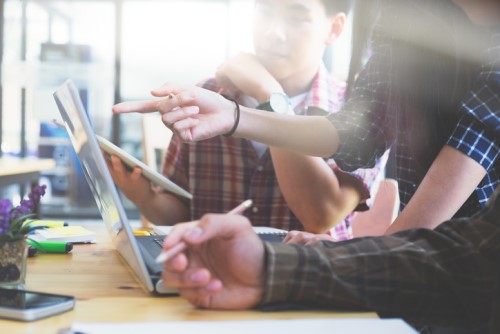 Paychex, long renowned as a payroll and HR software company in the US, is marking its debut in the learning and development (L&D) tech space with the launch of Paychex Learning.
With hundreds of modules pre-loaded on the platform, the web-based learning management system (LMS) aims to simplify employee training for clients and their workforce. Businesses that struggle to launch their in-house L&D program can rely on the platform's online library.
The topics covered in Paychex's L&D modules include business basics such as HR compliance, sales, management, software, and even workplace safety. The content is accessible via desktop or mobile.
Corporate trainers who want to create proprietary modules can simply upload their own materials onto Paychex Learning to share with trainees, or they can build new references using the platform.
The site also allows training developers to import third-party materials, such as YouTube or Vimeo clips, into their content.

Engaging and retaining talent
Paychex Learning can be integrated into the performance management tool Paychex Flex. Training managers can review their employees' performance periodically, determine areas for improvement, and use the integrated L&D platform to assign modules.
"[Administrators] can assign relevant training requirements immediately to the employee that will help them take their work to the next level and contribute to the overall success of the business," said Tom Hammond, vice president of corporate strategy and product management at Paychex.
Hammond believes the system "takes the guesswork out of training".
The online learning platform was built to help "employees reach their full potential and, in turn, distinguish the business as an employer of choice," he said.
"As an employer, if you're not constantly developing and re-recruiting your best people, you risk them seeking work elsewhere," Hammond said. "A competitive compensation and benefits package can help you get the right candidates in the door, but once there, ongoing engagement and real-time skills development are key to retention."
HR Tech News is asking HR professionals to share insight into the key issues relating to HR technology. What area of HR technology do you find most complex, challenging or interesting? Have your say here.