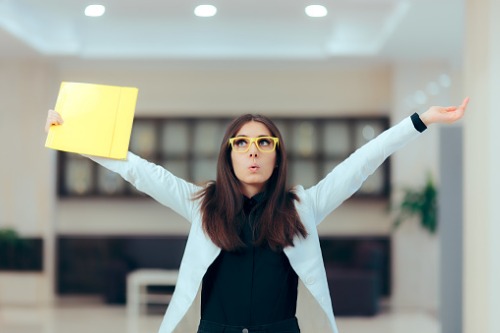 Global tech giant IBM is using artificial intelligence to tap into 'flight-risk' employees – and it has saved the business almost US$300m in employee retention costs.
Flight-risk employees are staff who play a key role in the organization but who are likely to leave at a critical time. The proprietary AI tool, IBM claims, can predict with 95% accuracy which talent is about to quit.
"The best time to get to an employee is before they go," said IBM CEO Ginni Rometty at an HR summit in New York. Rometty did not delve into how exactly the so-called "predictive attrition program" operates. Only that the process uses multiple data points.
IBM has long been at the forefront of the AI revolution in business, thanks in no small part to IBM Watson. The company's machine learning platform has a wide range of applications, from health to financial services to human resources.
Rometty herself recommends revamping traditional HR processes with the help of AI so that HR professionals can focus on higher-value work – the kind of work she describes as a "labor of love".
Since the move to incorporate AI into HR, IBM has reduced the size of its global HR team by 30%. "You have to put AI through everything you do," Rometty said.
'AI will change 100% of jobs'
Addressing employee turnover is only one part of the equation. IBM managers are also transparent with employees about whether or not their skills are up to par with market demands, especially since AI is beginning to introduce new roles and require new competencies in the workplace.
"I expect AI will change 100% of jobs in the next five to 10 years," Rometty said. This level of transparency about employees' career paths will be even more critical in the future, she explained.
"If you have a skill that is not needed for the future and is abundant in the market and does not fit a strategy my company needs, you are not in a good square to stay inside of," Rometty said.
When an employee falls behind, however, another AI tool by IBM – the virtual assistant dubbed My Career Advisor – helps them pinpoint areas for improvement.
"This is all a game about skill and having people with the right skills," Rometty said. "Everyone's job is changing."
To hear more on exiting developments in HR technology, book your tickets to HR Tech Summit New York here.