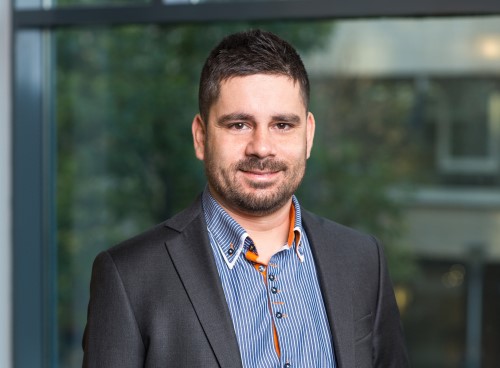 Continuous learning and development will spell the difference between success and failure in the digital age, according to Y Soft co-founder Martin de Martini.
The enterprise IT company de Martini leads is known for fostering a culture of innovation.
Among the perks of working at Y Soft is gaining access to state-of-the-art technology as well as professional development courses across different levels of the organization. This allows teams to adopt new tools and embrace new roles and enables them to take risks.
De Martini believes, when managers give employees the space to grow, they are better able to identify gaps in an employee's skill set and function, and to implement a suitable training program.
"To fully embrace digital transformation, organizations must find ways to train and motivate teams, while retaining their skilled workforce against the backdrop of change and uncertainty," he said.
How to cultivate digital talent
Because of constantly evolving roles and technologies in the workplace, a company will need to establish an ongoing training process to support its digital journey.
De Martini, who served as Y Soft's technology chief for 13 years before transitioning into the role of chief information officer, shared his tips for cultivating digital talent:
1. Start at the top. "By giving senior-level employees the chance to develop digitally, the rest of the organization will be inspired to follow their lead," de Martini said.
2. Invest in employees. "By giving employees the resources and opportunities to develop, an organization is investing in their digital skills."
3. Don't ignore soft skills. "While it's important to have a balance of technical and soft skills, it is the soft skills that will drive digital transformation. Some of the most valuable assets in a digital transformation journey are vision, collaboration, forward-thinking and organizational skills."
4. One size does not fit all. "All employees are different and learn in different ways. From micro-learning through to intensive boot-camp sessions, training should focus on nurturing the agility, re-skilling and adaptability of employees. This will help to equip them with the tools required to fully participate in digital transformation. Putting new ways of working in place will ensure a process of continuous change and improvement."
5. Be attractive. "Organizations need to attract and retain new, highly-skilled employees. To succeed, organizations must empower and incentivise, as well as create workspaces which will attract digital talent. Supporting development programs should take place alongside nurturing a culture of collaboration and knowledge sharing."
"Organizations must prepare the workforce for change," de Martini said. "Staff need to be supported through the transition, including the formation of new roles and the dissolution or change of others."
Speaking of emerging HR Tech talent, don't forget to book your ticket to HR Tech Summit New York here.