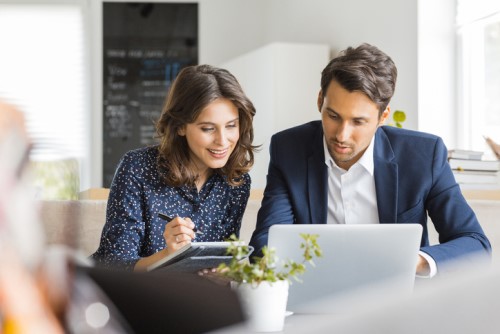 Every week, we review a different HR tech solution to help buyers pick out the best of the best.
Let's face it: spending thousands of dollars on corporate training is difficult to justify without a robust reporting system baked into your learning platform.
It's one thing to have a single interface to house all your training references and programs, which is what most vendors offer. It's another to have a dependable system to review actual employee development.
This is where Bridge LMS bridges the gap. On one hand, employees have a streamlined learning and development platform. On the other, managers have the tools to track progress and, ultimately, measure ROI.
What is Bridge LMS?
The learning management system (LMS) and employee engagement platform lets trainers build unique course content, hold class or community discussions, and keep an eye on performance.
The main strength of Bridge – which we believe sets the LMS apart from its rivals – is the platform's "course progression indicators". From a streamlined dashboard, leaders can see employees' course completion rates and quiz statistics.
Real-time training data is easily available. This way, managers can detect whether participants are lagging or losing interest in the activity; address engagement issues at the onset; and measure the outcome of the training.
Because Bridge is cloud-based, all learning materials are stored in a centralized database accessible through the web or on Android and iOS devices. Learners can pick up lessons even on the go.
What Bridge LMS offers:
Clean, simple interface
Easy content creation
Course/content library
Course analytics: enrolment, completion, pass or failure rates
Reporting
Quizzes and certificates
Class and community discussions
Email notifications
File sharing
Multilingual support (9 languages)
Customer support
Bridge offers round-the-clock customer support by phone or email. It also has an online forum Bridge Community where users can find answers to frequently asked questions and share ideas.
Pricing
Bridge by Instructure is offered at different price points, depending on the needs of your team. This makes it a viable option for organizations of all sizes.
Do you use Bridge LMS? Sound off in the comments section below! Next week, we'll be shifting gears to highlight recruitment technology.