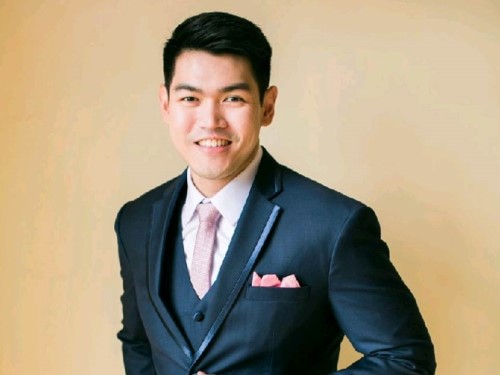 HR Jobs of the Future explores the unique career paths emerging in the era of digital HR.
When Rojiniño Enriquez began his career as a learning and development (L&D) leader in the financial services sector, he understood the need to set standards high in a heavily regulated field.
Corporate training had a two-fold mission. Employees needed to grasp the language of financial regulations, while they learned to deliver high-quality service to clients.
In this disciplined environment, Enriquez's passion for education "never ceased". If he could provide employees with the best training, then he could help open a world of opportunities for them.
"I am handling people whose [own] development and career progression would mean [building] better lives for their families," Enriquez told HR Tech News.
"In return, the company would receive valuable contributions from those who were developed in the training programs I handled," he said.
Today, Enriquez is manager at Philippines-based financial technology firm Mynt, where he heads employee growth/culture initiatives.
"My key metric is for people to feel they are growing in their job and feel valued by the organization through the programs we have installed," he said.
"The key word here is talent management. Our organization must be able to handle all our talents with the intent of making them key players in the company's growth."
Charting different paths
The achievement of one talent, one team, drives the business. The role of the employee growth manager, therefore, is to calibrate L&D programs based on overall business goals.
In the case of Mynt, the fintech company fosters innovation by allowing employees to develop products hands-on.
To ensure everyone across the organization had the necessary tools, Enriquez designed foundational programs for various units of the business to serve as a "common ground," he said.
From the foundational programs, Enriquez and his team "chart different paths of development" for employees and empower them to steer their own growth within the team.
"Our millennial population continues to strive and grow in this environment. We allow them to commit mistakes but we make sure we learn moving forward and set them for success," he said.
As part of a tech-savvy company, Enriquez welcomes change in the HR and talent management practice – but change must be collaborative.
"Our nirvana state is to have fully automated systems and self-sustaining programs that are co-created by employees," he said.
"The journey is challenging since the business is fast-paced. As HR leaders, we need to be at par or be ahead of the business. All facets of HR must have the agility to learn and adapt quickly, from recruitment, learning, operations, to engagement."