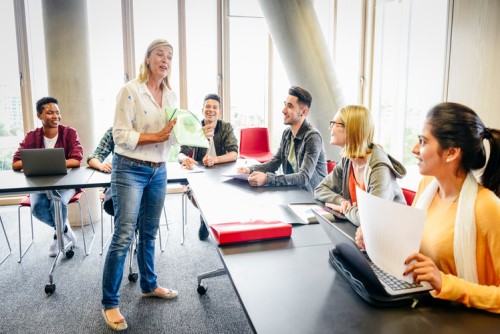 The debate surrounding the 70-20-10 model of learning and development (L&D) stems exactly from its simplicity, advocates and critics alike claim.
Those who follow the model purport that 70% of learning takes place when the person tries to solve real-world problems on the job; 20% while interacting with mentors and peers; and 10% through formal training.
On the other hand, those who remain unconvinced of the methods criticize them because the divisions, they suggest, are too clean-cut. But the model seems to lack empirical data to show how the three main types of learning constitute the different slices of the L&D pie.
"Regardless of the precise percentages or proofs, we can say the following: people learn through a variety of means," said Amanda Maguire, education solution architect at SAP.
"Formal instructor led-classroom training, virtual instructor-led training, eLearning, webinars, research, [and] social learning. What matters is the right training at the right time," Maguire said.
In the age of tech-driven learning, training managers need to build up their technology stack. This is where solutions, such as SAP Learning Hub and SAP SuccessFactors Learning, play a vital role in the company's own L&D strategies.
SAP offers employees a range of tools to suit their unique learning style, and the tech stack itself reflects the learning methods incorporated in the 70-20-10 model:
• Experiential learning: Learners have access to extensive libraries of expert content that they can pull up anytime they have a challenging assignment.
• Social learning: They can share resources with one another and enter live learning rooms whenever they need to consult an expert.
• Formal learning: They can keep their skills sharp through learning management systems that assess them on specific skills and qualifications and the professional requirements of their role.
"At SAP, we used all of the following to develop our internal capability and external learning delivery model," Maguire said.