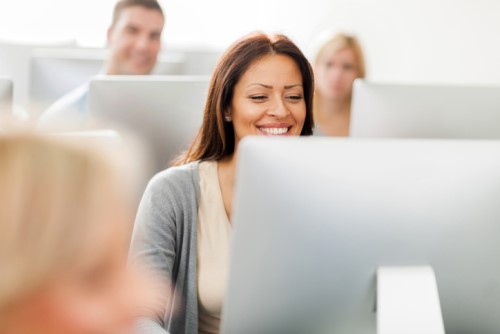 When it comes to e-learning solutions, global companies like Thomson Reuters rely on innovators like Bill Mills who see beyond the latest tech trends.
His full title – learning design development and implementation technology lead – clues us in on the breadth of his technical knowledge.
In his interview with HR Tech News, Mills shared his user-focused approach to corporate training for Thomson Reuters' US Legal Sales team.
"Our emphasis is always on creating a seamless user experience," Mills said. "For example, a new hire can effortlessly flow through their onboarding then get, just in time, performance support in their work environment for a platform like Salesforce."
Learning tech essentials
Mills has built up his own learning tech stack for a variety of needs, from sales enablement to video-based learning.
His L&D toolkit includes Docebo as the team's learning management system, as well as other platforms such as WordPress for content delivery and Kaltura for video creation.
"Thomson Reuters is a great place to work. We have a lot of tools," he said. "On each delivery platform, we have built just enough learning-specific infrastructure to meet the learners' needs and retrieve the data we need to understand their experience."
Tools for tracking progress
An important component Mills recommends in tracking learners' activity is the use of reporting tools, even the plugins he uses on WordPress. These are necessary when deploying the next generation of e-Learning solutions.
A learning record store (LRS), like the LearnDash LRS that Mills uses, compiles data on people's learning experiences across platforms, whether online or offline.
The LRS works with what is called the xAPI, an interface that allows different e-Learning technologies to "talk" to one another, be they mobile learning or virtual reality training tools.
"Ask for xAPI conformance in any new platforms you purchase. We have hit a tipping point on how and what information we track. Over the last year we have seen most vendors add xAPI to SCORM to track user activity. It feels like we have achieved a tipping point," Mills said.
For Mills, tracking and understanding people's learning experiences is part of creating a positive user experience overall.
"Know your audience. Rather than starting with an LMS, think of the learner and – if possible – use new approaches like xAPI to track learning and performance as they happen and send the data to an LRS," said Mills.
This creates a repository of all the learning activities that take place on your chosen platforms. After that, "Measure, measure, measure," he said.
"Use a business intelligence visualization tool like MS Power BI or Tableau to create dashboards for management, ideally pulling performance and learning results together to tell a story."