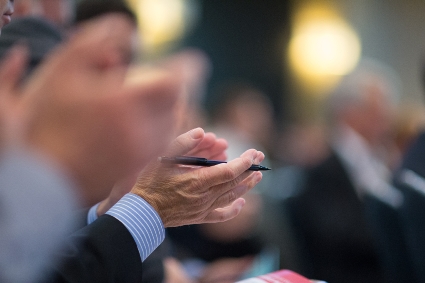 The highly successful HR Tech Summit will return to Sydney on 19 September featuring a stellar line-up of speakers.
"Technology is infiltrating every part of our lives and work is no different," says Emma Marrett, event manager. "HR professionals are the frontline of the organisation and therefore have to be the best equipped to meet the challenges of disruption.
"With the HR Tech Summit this year, we have brought together some of the key players in the HR technology sector to share their insights on deployment, implementation, and integration."
In a mix of keynotes, case studies and panel discussions, speakers from Queensland Airports, .NetComm Wireless, Telstra, Adobe, ELMO, Synchrony Global, LinkGroup, oOh!Media and many more will discuss the hot topics of collecting and analysing HR data, overcoming the challenges of deployment, implementation and integration, change leadership in HR technology projects and emerging technology.
HRD is offering readers Super Saver discounts to attend the Summit. Book in now to save up $400 per person. Additional savings apply if you purchase a Dual Pass and bring your IT manager along to share the insights.
To find out more go to http://sydney.hrtechsummit.com/.
The HR Tech Summit will be held at the Westin Sydney on Wednesday 19 September.