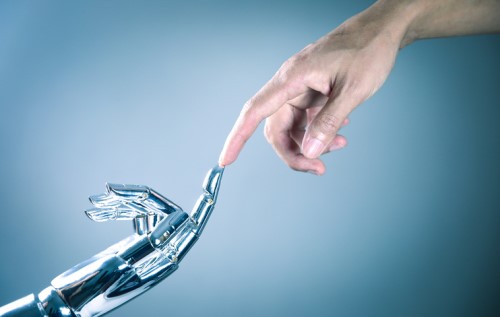 It all starts with the perfect pitch.
The best startups begin with a solution to a problem. A prototype of a future product. A beta version of a game-changing software.
It's an idea that sparks the curiosity of a potential business partner, angel investor, or even a panel of judges at a tech conference. Soon, the idea catches fire.
Think you've got a brilliant business plan?
The stage is set for the return of HR Tech Den, the launch pad of startups in the HR and tech space, and the flagship program of HR Tech Summit Toronto 2018.
HR tech startups will have a chance to compete for a CA$20,000 marketing campaign in HRD Magazine and HRD Online.
"The process of choosing a winner is both a diligent and meticulous one, but we relish such a task because we've become a trusted institution in the Canadian HR industry," said Chris Davis, Key Media event director of HR Tech Summit.
'Embracing disruption'
The 2017 winner, Zoom.ai, develops automated assistants that can manage routine tasks for the busy office employee.
The AI helper is programmed to schedule meetings, set reminders and briefings, generate documents, transcribe recordings, set Uber rides, search for flights, pull up contact information, and arrange for peer-to-peer introductions.
Zoom.ai aims to help people get up to speed on menial tasks with the ultimate aim of raising productivity.
Roy Pereira, CEO of Zoom.ai, believes the product is disruptive because it offers "robust cost-saving capabilities and sophisticated multiplatform integrations" (to date, it is compatible with 16 platforms including Slack, Facebook, and Skype).
"We built technology that resonates with employees," he said. "We've never had a better time than now to transform, powered by the growth of cloud applications and exponential technology leveraging AI, machine learning, and natural language processing."
To make one's workday "more human" is the breakthrough innovation many have been waiting for, he said.
Pereira describes himself as being "passionate about pragmatic automation to make our day-to-day lives easier". In the race to transform the workplace of the future, he believes HR tech disruption should be completely embraced: "Disruption-cultured teams are ready to adapt ways of working to hit ever-growing objectives."
Tech Den 2018
HR tech innovators hoping to take part in Tech Den 2018 have until May 30 to nominate their startup. The competition is open to all Canadian independent or non-affiliated companies that are three years old or under by June 26, 2018.

Related stories:
Stacy Zapar's 5 essential recruiting tools
Why HR needs to embrace AI, not fear it