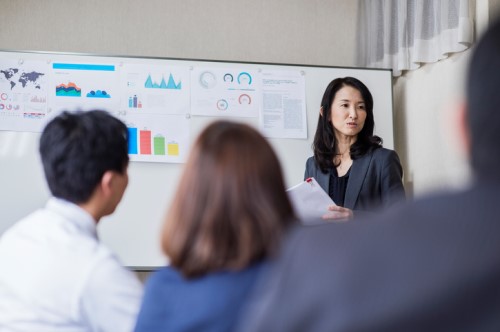 Software engineer Carlos Perez Gutierrez was in the enviable position of being able to choose between job offers. Ride-hailing company Lyft Inc. wanted him for its hip San Francisco office. Booking.com offered to cover his moving expenses to Amsterdam, including the cost of getting his dog through quarantine.
Instead, the 30-year-old ended up traveling much further from his native Mexico, to a country where few speak English let alone Spanish, to work for a business whose name most people back home wouldn't recognize: a Japanese company called Line Corp. And Perez says he accepted less money to do it. The reason: a love affair with Japan's comic books, anime and video games.
"My parents tell me I was playing Nintendo games since before I could speak," he said. "I've always wanted to visit Japan."
Corporate Japan has a reputation for long hours, small salaries and no Silicon Valley-style stock options for the rank-and-file, but the country is also having a kind of renaissance that's making it easier to recruit global talent. Tourism is booming and, for the last few years, Japanese cities have been ranked routinely among the world's most livable. For some tech firms, Japan's pop culture cachet is also providing an edge when it comes to hiring engineers, who, let's face it, tend to skew a little nerdy.
"We're seeing more skilled migrants coming to Japan then before, especially in the technology space," said Marc Burrage, managing director for recruitment firm Hays Plc in Tokyo. "The barriers have also come down because the government has acknowledged that companies just can't get enough skilled IT people."
It's true that an aging society and a shrinking workforce has forced a rethink of immigration in Japan, but even after the government instituted a point system like the one in Canada to fast-track permanent residency for skilled workers, the numbers are still minuscule. After five and a half years, the program has attracted only about 6,000 people in IT, according to the Ministry of Justice.
The fault lies with Japanese companies, many of which remain stubbornly monolingual and have built work cultures that don't accommodate people from
different backgrounds, according to Naoko Ishihara, a Tokyo-based researcher at Recruit Holdings Co., the country's biggest human resources company.
"Even in firms that bill themselves as global, executives couldn't hold a meeting in English," she said. "Japanese companies are 30 years behind in terms of diversity."
Still, for businesses that do try to lure workers from overseas, the buzz around Japan helps.
Mercari Inc., operator of a hit online flea market in Japan, this spring was able to hire 33 new graduates from the Indian Institutes of Technology, a top-notch network of engineering schools whose students tend to have their pick of the world's tech employers. Alumni include Silicon Valley celebrities like Google Chief Executive Office Sundar Pichai and Sun Microsystems' co-founder Vinod Khosla.
Mercari, which went public in June, plans to expand its 100-plus engineering force by 1,000 in the next three years and needs foreigners to fill some of those roles.
To make sure recruits feel welcome, the company has been holding sensitivity training to help people learn to work together. Mercari founder Shintaro Yamada in April made the grand gesture of flying to Mumbai to shake hands with his new hires and meet their families.
Ascent Robotics Inc., another Tokyo tech startup hiring foreigners, was founded by a Canadian, Fred Almeida, who'd worked in Japan for years before launching the business in 2016. The company is developing artificial intelligence for driverless cars and robots, fields where workers are in high demand and can often go anywhere they want. Yet the firm is receiving an average of 500 applications per month from overseas, according to Chief Investment Officer James Westwood.
"People already want to be here, you just have to give them an opportunity," he said. A former managing director at Goldman Sachs Group Inc. in Hong Kong, Westwood moved to Tokyo to take the job at Ascent in June. He's one of 49 foreigners at the firm. There are only 11 Japanese.
Marko Simic, a Serbian roboticist who joined in May, said he considered programming jobs at General Motors Co.'s autonomous-driving unit in San Francisco and at Boston's iRobot Corp. before finally deciding on Japan. After a year in the country, he says he's hooked on the convenience of living in Tokyo, an open-24-hours metropolis where the trains run on time and there's no crime to speak of.
"I went on a business trip to Stockholm recently," he said. "After a few days, I felt like I needed to get back to civilization."
Line's office in Kyoto, where Perez went to work in June, the month it opened, has turned out to be a big draw for foreign hires. The Tokyo-based company operates a messaging app that's used by half of Japan's population each day, but the service isn't popular outside of Asia. Nevertheless, Line found itself inundated with 800 applications that came from all over the world. So far, 13 of the 20 engineers hired for the office have been foreigners.
A video that Line attached to its English-language job posting on Stackoverflow.com, a popular site for tech workers, looks like a tourism ad. It plays up cherry blossom viewing, the red torii gates at the famous Fushimi Inari shrine and, of course, the city's manga museum.
Tomohiro Ikebe, the Line executive who opened the Kyoto office and conducted hiring interviews, said video conferences via Skype revealed something interesting about many of the applicants.
"You could see that a lot of them had bookshelves full of Japanese comics," he said.