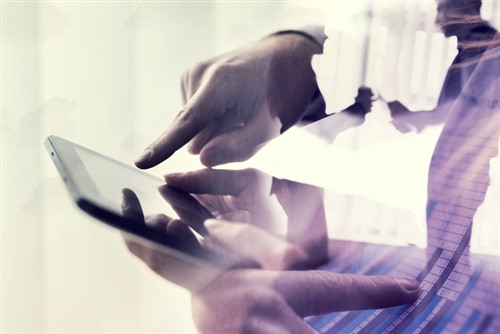 Making the decision to purchase a new HCM platform, or indeed a new piece of HR technology in general, is a multi-layered process.
Consider that every department in your organization is competing for a slice of the company budget – sales, marketing, production, they all have to make their case to the board that their new initiative is the most important.
As such, HR needs to learn the language of the C-suite. It's time to start crunching numbers are proving ROI.
HR Tech News caught up with Paul Burrin, VP at Sage People, who explained why new more integrated HCM platforms are well worth the cost.
"Investing in HR technology means investing in your people – often an organization's biggest asset for growth and driving performance," explained Burrin. "It's non-negotiable for the success of your business.
"HR and People leaders know the benefits they're bringing to the business with HR technology and cloud solutions but quantifying it to the wider business can be harder. You need hard numbers on your return on investment.
"We commissioned a study by Forrester Consulting using a robust Total Economic Impact™ methodology set out the ROI of deploying and using Sage People. It found total benefits of almost $2m, a ROI of 62% over three years, and the biggest savings was in analytics."
Burrin pointed out that quantifying the soft ROI of cloud HR systems is difficult. However, there's a few areas that can be measured to show the impact of these investments to some extent. Such as:
Boosted productivity through time saved
Increased engagement
Reduced attrition
Improved employee performance
Reduced time to hire
Easier compliance with global and local regulations
Better data-driven decision-making
Cloud solutions are the future. By not investing in these HCM platforms, organisations are missing out on a lot – not to mention stunting their overall organisational potential.
"A modern global cloud HR and people system goes so much further beyond the capabilities of a traditional HCM platform, which is essentially simply transactional," added Burrin.
"A modern global cloud HR and People system enables companies to form relationships with their employees, creating better workforce experiences and improving business performance. It is secure, flexible, and can be used across the world, as well as providing support for mobile and on-demand working.
"For example, cloud HR technology can enable actionable insights to be generated at the touch of a button. New types of automation eliminates the likelihood of human error, and the need for manual reworking, while providing lead indicators – predicting and prescribing possible actions to achieve desired outcomes.
"Cloud also enables businesses to be flexible and responsive to changing market and customer demands through configuring – not coding – new ways of working. And most of all, the best technology frees up HR and People leaders' time to concentrate on what's really important: delivering more business value through an engaged, productive and forward-looking workforce."
To discover more on using technology to simplify performance management, download Sage's free whitepaper here.