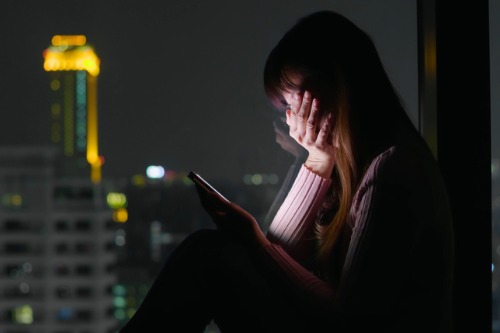 Increased awareness around mental health's impact on the Canadian workforce is encouraging employers to make mental wellness a growing priority in their employee benefits. Employers want their employees to be healthy, engaged, and productive, but mental health issues can stand in the way and while often going unnoticed.
Data from a recent Deloitte Insights report* states that, every week, 500,000 Canadians are unable to go to work due to poor mental health. They estimate that poor mental health in the workplace costs $50 billion annually and that, on average, mental health issues account for 30-40% of short-term disability claims and 30% of long-term disability claims in Canada.
Despite those figures, only one-third of Canadian employers have a mental health strategy in place, which would include an open, supportive culture, as well as resources and tools for employees to use.
Akira, a 24/7 virtual care service available as an employee benefit, is a smart addition to an employer's mental health strategy. By being available at any time of day or night and from anywhere, Akira can be accessed when a member most needs mental health support - even in the middle of the night and in remote areas.
Medical consults on Akira start by asynchronous text, which presents the lowest barrier to entry for people who are hesitant to seek mental health support due to the stigma that still exists, or due to the vulnerability required by these difficult conversations. Consults can transition to video when necessary, and only once when the user is ready and in a private place.
In addition to being available across Canada at any time, Akira is staffed by Nurse Practitioners who are trained and licensed in the assessment and management of primary mental health support, meaning they can offer counselling and non-complex prescription management
without needing to refer users out to other resources. And, because Akira offers a comprehensive approach to health – both physical and mental – its clinicians can identify when a physical concern may actually be rooted in mental health issues.
Getting mental health support is rarely a one-time issue; with that in mind, Akira's NPs follow up with patients proactively to support the patient and make sure their program is going according to plan. In fact, Akira's members who seek help for mental health usually return to the app for an average of 4.5 consults. Patients also benefit from an unlimited number of consults and no limit on their time with Akira's NPs, making it possible for them to address their mental health concerns without feeling rushed.
''I used Akira not for a physical concern, but because I was in mental distress. I talked to an NP who showed me great compassion and was an incredible listener! Being sick is never easy to manage, in certain cases even less so than others, and thanks to this woman's big heart I didn't feel as alone anymore. She made sure to give me the tools I needed for the next steps I had to take the next day, and she even followed up with me that night to see how I was doing. Simply - wow!
To further enhance its mental health program, Akira recently onboarded a Psychiatrist whose role is to support Akira's clinical team: NPs can consult Dr. Jose Silveira for more complex mental health cases that may otherwise require a psychiatry assessment. By working with Dr. Silveira to get ongoing expert advice and adapt patients' treatment plans, NPs can help users avoid lengthy wait times for in-person assessments, which can take up to 12 months.
Should members want or need to consult with mental health specialists, Akira's clinicians can refer them to their bench of allied health professionals, who are available for video appointments directly on the app (Psychologists, Psychotherapists, Registered Social Workers, and Masters of Social Work). These specialists provide 50-minute counselling sessions, which are often eligible for paramedical reimbursement.
As employers build out their mental health strategy to help employees stay well and to produce significant ROI, they will need to keep in mind that key components of a successful mental health strategy are leadership buy-in and accessible resources for employees. Adding a service like Akira to their employee benefits is a simple and valuable way to provide employees with a comfortable, accessible, and reliable way to access care and be more proactive about their health – both physical and mental.
*Deloitte Insights: The ROI in workplace mental health programs: Good for people, good for business. A blueprint for workplace mental health programs. November 2019.
Mariane St-Maurice is Director of Marketing at Akira Health