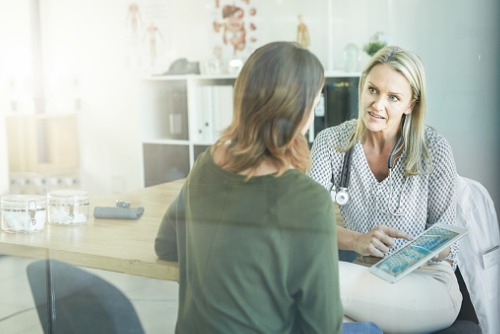 Anyone struggling with a mental health condition knows the challenge of finding expert care – but it's even more challenging when one is required to leave home for an in-person consultation.
A pilot program by Canadian insurer Sun Life, however, aims to eliminate the delay that patients face when seeking mental health advice by helping them access care through a virtual platform.
The three-month program aims to connect patients more easily with experts across Canada, especially if the patient is located in an area where there may be a dearth of mental health professionals available for advice.
The platform arranges an online session with a psychiatrist, psychologist or neuropsychologist depending on the person's mental health requirements.
The patient receives care within 30 days of being referred to Equinoxe LifeCare, a healthcare management specialist and project partner of Sun Life.
The pilot is set to end in June, but program participants have reportedly been "very happy" and "very comfortable" with the platform, according to Marie-Chantal Côté, vice president of market development for group benefits at Sun Life.
"That first thing we were trying to solve – not having to leave the home if you were not feeling well – that's something that significantly hit the mark," Côté said.
The program, however, is not the first time Sun Life has explored a tech-based mental health care plan. In 2017, the insurer began offering virtual cognitive behavioural therapy to employees with mild to moderate depression or anxiety who have had their disability claim approved.
Under the year-long pilot, each client was assigned their own therapist who would check in on them regularly over the phone or online for eight to 10 weeks.
Previous research has shown cognitive behavioural therapy on a virtual/online platform to be just as effective as in-person consultation, according to Professor Heather Hadjistavropoulos of the University of Regina, who leads the online therapy program in partnership with Sun Life.