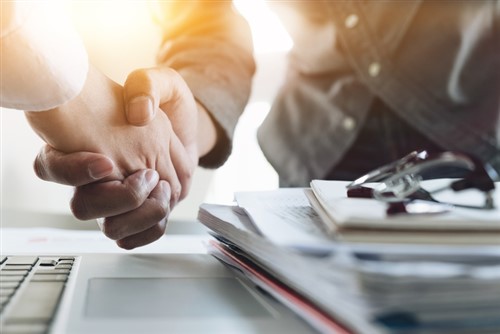 HRTechNews provides the latest updates on vendor financing, mergers and acquisitions, partnerships, and major product launches and updates.
Workday set to acquire business planning specialist Adaptive Insights for US$1.55bn
Workday, the California-based financial and HR tech solutions provider, will acquire Adaptive Insights, a Software-as-a-Service (SaaS) vendor focused on business planning solutions. The acquisition, worth approximately US$1.55bn, is expected to close in October. Tom Bogan will continue to lead Adaptive Insights as CEO. Workday plans to integrate the Adaptive Insights Business Planning Cloud into its suite of fintech and HR tech services.
SAP to provide early childhood development support as employee benefit
Global software company SAP will offer early childhood development resources to more than 19,000 North America employees through a partnership with Cognoa, a tech-enabled consumer healthcare firm. The childcare benefit aims to support SAP employees hoping to keep track of their children's social, emotional, and cognitive development. SAP and Cognoa said the program will use "clinically validated and personalized resources" designed to detect developmental delays in infants and children up to five years old.
Box snaps up Progressly to automate business processes
Box, the US cloud-based document management platform, has purchased operational performance management specialist Progressly for an undisclosed amount. The move aims to support Box clients who are planning to digitize their workflow. "Nearly half of employees still spend 50% of their time doing manual, repetitive tasks. Easily automating processes is a critical element of cloud content management," said Jeetu Patel, chief product officer at Box.
Centro HCM and ProHCM merge as Centro Group to upgrade HR tech offerings
Centro HCM, the Florida-headquartered HCM and benefits tech specialist, has merged with ProHCM, the software company operating in Boston. The combined entity Centro Group, which will be based in Miami, aims to enhance the companies' HR and tech platforms. The merger will explore the impact of artificial intelligence, machine learning, blockchain and other tech on HR.
QuestionPro acquires WorkXO as flagship offering in new product line
WorkXO, the workplace culture management tech group in Illinois, has been acquired by QuestionPro, the San Francisco-based survey solutions provider. WorkXO has been incorporated into QuestionPro survey tech. Charlie Judy, WorkXO founder, said the acquisition was a perfect fit. "I am thrilled to have the opportunity to develop a more robust and comprehensive suite of people analytics tools," Judy said.
Related stories:
HR Tech Roundup: SocialChorus, ADP, Ultimate Software
HR Tech Roundup: Phenom People, HireRight, ZayZoon
HR Tech Roundup: Trilogy Education, Peoplewave, LeaveLogic
HR Tech Roundup: Vervoe, Virgin Pulse, RedBrick Health