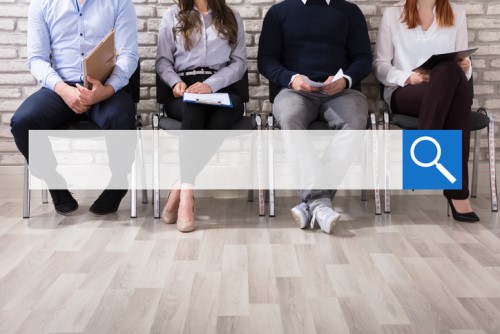 HRTechNews provides the latest updates on vendor financing, mergers and acquisitions, partnerships, and major product launches and updates.
Interview platform Vervoe secures US$3.5m to develop machine learning tools
Vervoe, the candidate screening and interviewing tool launched in the US, has raised US$3.5m in a funding round led by SEEK, a global online employment specialist. Vervoe administers online tests to check for applicants' technical and personal skills. The process purportedly eliminates hiring biases by focusing on the candidates' performance instead of their resumes. Vervoe plans to allocate funding toward the development of machine learning tools that will rank applicants based on their assessment results.
Virgin Pulse and RedBrick merge health and wellbeing services
Employee engagement and wellness technology specialist Virgin Pulse is merging with health technology company RedBrick Health to form a one-stop shop of health, wellness, and benefits services. The US companies' integrated platform will offer global clients a suite of solutions, from screening and activation to health and wellness coaching. The combined entity will serve more than 3,300 customers across 190 countries.
Selected scores US$1.2m in seed funding for teachers' job search platform
Selected, a recruitment platform focusing on the education sector in the US, has received US$1.2m in seed funding from Propel Capital, Kapor Capital, and other investors. The seed funding will be used to enhance the tool's algorithm, which matches jobseeking teachers with hiring schools. Selected said it has a network of 10,000 teachers and 500 public and private schools across the northeast, but plans to expand to new cities.
HRSG updates talent management software CompetencyCore
Canadian software company HRSG has unleashed a major update to its flagship software CompetencyCore. Version 8.0 purportedly builds on the talent management platform's accessibility, and allows organizations to define the behaviors that employees need to cultivate to contribute to their organization's success. The cloud-based platform offers competency management, job profiling, assessment and development activities, and interview guides.
Main Capital acquires stake in HR software group SDB Ayton
European investor Main Capital has acquired a stake in SDB Ayton, a healthcare-focused HR, planning, and payroll specialist based in The Hague, Netherlands, for an undisclosed amount. The talent gap in the Dutch healthcare industry is prompting healthcare providers to plan HR policies strategically. SDB Ayton offers software designed to address the concerns of care institutions reportedly struggling with limited resources. Main Capital's investments focus on SaaS providers in Benelux, Germany, and Scandinavia.
Related stories:
HR Tech Roundup: Clear Review, Medix, Wellness Workdays
HR Tech Roundup: Fuse Universal, IBM, Qualtrics
HR Tech Roundup: Pluralsight, The Mom Project, Vibe HCM