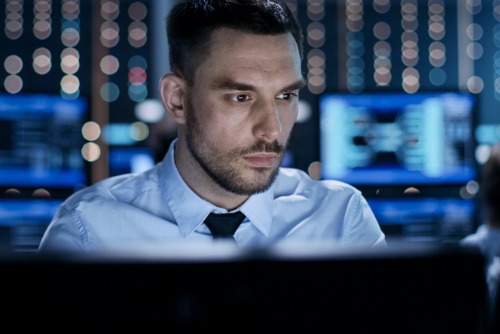 HRTechNews provides the latest updates on vendor financing, mergers and acquisitions, partnerships, and major product launches and updates.
Trilogy Education scores US$50m to close global digital skills gap
Professional training solutions provider Trilogy Education has secured US$50m in Series B financing, bringing the company's total equity funding to US$80m. The New York-headquartered workforce training specialist has partnered with close to 40 universities to upskill thousands of workers in the areas of programming, cybersecurity, data analytics, and UX. Trilogy will continue to invest in technology to address the growing digital skills gap around the world.
Blockchain-powered Peoplewave launches US$5m initial coin offering through QUOINE
Peoplewave, the blockchain-ready HR software from Asia, has launched its initial coin offering on QUOINE's ICO Mission Control platform. The ICO will offer PWV tokens worth US$5m. Peoplewave markets itself as a people-first HR management system but relies on a data-driven approach to onboarding, performance reviews, and employee analytics. After completing the ICO on June 6, the HR tech company will list its PWV token on QUOINE's cryptocurrency trading platform QRYPTOS.
GBS Benefits teams up with HealthJoy for AI-powered benefits platform
GBS Benefits, an insurance and employee benefits company based in Utah, has announced its distribution partnership with employee healthcare guidance platform HealthJoy. The deal aims to help clients reduce healthcare costs and streamline benefits administration with an AI-powered platform. HealthJoy offers online medical consultations and cost containment strategies on a single app supported by an AI chatbot.
GOintegro upgrades employee engagement software with better analytics
GOintegro, a provider of employee engagement tools in Latin America, has enhanced its analytics module for HR professionals. The upgrade aims to give clients deeper insights into employees' behavioral patterns so that managers can improve their employee engagement and internal communication strategies using the data. GOintegro has also received ISO 9001 certification for maintaining high standards with its management systems.
Unum acquires parental leave platform LeaveLogic
Unum, the US-based employee benefits specialist, has acquired Seattle startup LeaveLogic for an undisclosed amount. LeaveLogic, which provides clients with a cloud-based system to manage their parental leave schedule, will continue to run independently and retain its brand. Unum will integrate LeaveLogic's system into its SaaS platform.
Related stories:
HR Tech Roundup: Vervoe, Virgin Pulse, RedBrick Health
HR Tech Roundup: Clear Review, Medix, Wellness Workdays
HR Tech Roundup: Fuse Universal, IBM, Qualtrics
HR Tech Roundup: Pluralsight, The Mom Project, Vibe HCM