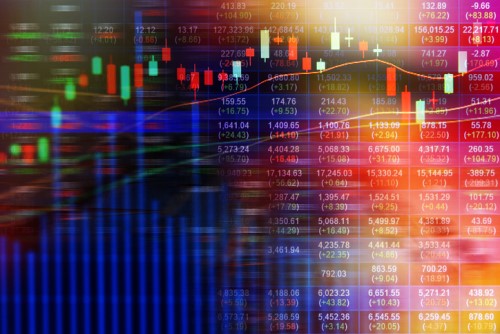 HRTechNews provides the latest updates on vendor financing, mergers and acquisitions, partnerships, and major product launches and updates.
Internal comms platform SocialChorus snags US$12.5m in growth financing
SocialChorus, a global workforce communications company, has raised US$12.5m in growth financing buoyed by investments from Arrowroot Capital, Kohlberg Ventures, and Western Technology Investment. The company specializes in communication across the organization. The capital will reportedly be used to capture new customers and hire members of the executive team.
Waggl scores US$7m in Series A funding to enhance employee feedback tool
Waggl, the US-based employee feedback solutions provider, has raised about US$7m in a Series A financing round spearheaded by First Analysis. Waggl plans to use the capital on business and product development. It is marketing a real-time listening platform that supposedly enables organizations to collect ideas and feedback from employees, and build these into action items and performance goals.
ADP partners with Slack to give workers access to HR and payroll data
Global HR technology specialist ADP is teaming up with collaboration hub Slack to give mutual customers access to HR and payroll information, and provide corresponding notifications on Slack. ADP said the access is safe and private, and reduces the need for Slack users to post their queries to HR. The integration is designed to "maximize productivity and workforce agility," said Don Weinstein, chief strategy officer at ADP.
Cornerstone OnDemand expands content offerings and partnerships
Cornerstone OnDemand, the global cloud-based learning and HCM software maker, has formed new strategic partnerships with learning content providers. The deal adds Bookboon, ENI, Pluralsight, and Whil to more than 30 businesses it has already partnered with. Through a learning management system (LMS), Cornerstone aims to create a "personalized, Netflix-style learning experience."
iCIMS and Ultimate Software team up to integrate products for mutual customers
Recruitment tech group iCIMS has joined forces with HCM solutions provider Ultimate Software for a new product integration. The partnership will enable both US-based cloud companies to offer shared customers a seamless interface between the talent acquisition platform of iCIMS and the HR, payroll, and talent management tools of Ultimate. When candidates sourced and screened through iCIMS are hired, the system will generate their profiles for Ultimate to begin the onboarding process.
Related stories:
HR Tech Roundup: Phenom People, HireRight, ZayZoon
HR Tech Roundup: Trilogy Education, Peoplewave, LeaveLogic
HR Tech Roundup: Vervoe, Virgin Pulse, RedBrick Health
HR Tech Roundup: Clear Review, Medix, Wellness Workdays