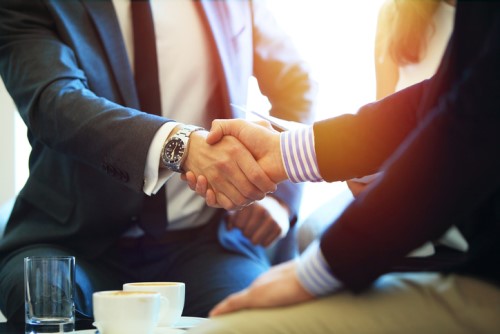 HRTechNews provides the latest updates on vendor financing, mergers and acquisitions, partnerships, and major product launches and updates.
Accenture bags top honor at SilkRoad 2018 Talent Activation Awards
Global management consulting firm Accenture has won the 2018 Outstanding Talent Activation Award from SilkRoad, the multinational HCM software company specializing in strategic onboarding for talent activation. The recognition is given to organizations that have excelled in leveraging the onboarding process to motivate, engage, and retain talent throughout their transition into a new company. Apart from the top prize, three other categories honor outstanding programs in relation to talent activation: ROI, employer branding and new hire experience.
Employee motivation platform GamEffective scores US$11m funding
GamEffective, the Israeli technology group focusing on workforce motivation and digital learning, has raised US$11m in a Series B funding round. The company uses gamification, a technique in which rules of play are established and points are awarded for a specific social activity, to engage and motivate employees. Microsoft and Unilever are among GamEffective's global clients. The company plans to allocate the funds to enhance its product, sales, and customer service.
Wellness tech company GlobalFit to offer mindfulness app WalkMyMind
GlobalFit, a Philadelphia-based health and wellness technology company, has acquired a majority stake in WalkMyMind, a startup that centers on mindfulness through its eponymous mobile app. The companies have partnered to offer the wellness tech solution to employers after a pilot run. WalkMyMind specializes in 'walkcasts' or podcasts that users can listen to while walking or running to stimulate the mind. The app also counts steps and tracks distance, and can be integrated into wearable devices.
Ascensus to acquire Benefit Planning Consultants
US savings solutions provider Ascensus has agreed to buy employee benefits administration firm Benefit Planning Consultants (BPC) for an undisclosed amount. BPC provides retirement and benefits administration services while Ascensus offers technology-enabled savings solutions that aim to help eight million Americans prepare for retirement, college and healthcare costs. "BPC is a great fit for Ascensus from both business and cultural standpoints," said David Musto, president of Ascensus.
HR software startup Sleekr merges with rival Talenta
Indonesian HR management and accounting software group Sleekr has purchased its rival Talenta to form a "new, highly effective, and powerful platform," Suwandi Soh, Sleekr's CEO and founder, said. Talenta is a SaaS vendor that assists small and midsize businesses in their attendance and leave monitoring as well as payroll management. The merger is expected to serve 100,000 users, creating the country's largest HR solutions provider in terms of customer base.
Related stories:
HR Tech Roundup: LiveHire, Equus, Paycom
HR Tech roundup: Rocketrip, TMP Worldwide
HR Tech roundup: David Green, LawGeex, SurveyMonkey
HRTech roundup: GDPR, Adecco, Nexford University