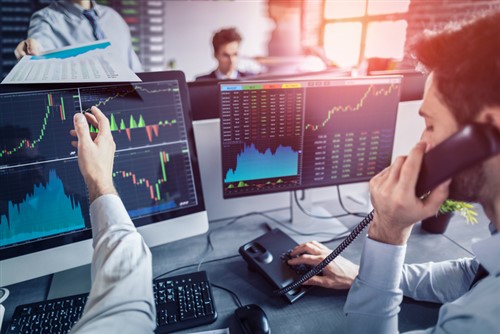 HRTechNews provides the latest updates on vendor financing, mergers and acquisitions, partnerships, and major product launches and updates.
E-learning platform Pluralsight finalizes terms of US$290m IPO
Pluralsight, the US e-learning company, is gearing up for an initial public offering of its Class A stock with a target of US$290m from the sale, an amended regulatory filing showed. Pluralsight will offer 20.7 million shares at a price range of $12 to $14 per share. IPO research and advisory firm IPO Boutique reported increasing investor interest in the offering, with requests for shares outnumbering the shares on offer. Analysts said sales at Pluralsight is growing, but marketing costs are taking up an increasing share of its revenue. The company founded in 2004 specializes in online learning for both enterprises and individuals.
Brightside raises US$4m to enhance employee financial health platform
Financial health startup Brightside has secured US$4m in fresh capital and named Tom Spann, former CEO of health and benefits solutions provider Accolade, as its new chief executive. The funding round was led by Comcast Ventures, which also signed on as Brightside's first client, and Trinity Ventures. Brightside has developed a mobile app that purportedly helps users save money. The company headquartered in San Francisco reportedly assisted an employee in reducing credit card interest payments and improving their credit score in the process. The company will use the capital to enhance its platform.
The Mom Project talent pool secures US$2.6m in seed funding
Chicago-based job marketplace The Mom Project has been boosted by a US$2.6m seed funding to support expansion plans across markets. While The Mom Project offers job listings for a variety of applicants, it primarily helps women who initially left their job to start a family or pursue other personal interests get back into the job market. The career portal has built a presence in cities such as New York, San Francisco, and Atlanta. It is looking to allocate the capital to expansion in other cities, and invest in technology to support better candidate-to-employer matching.
Vibe HCM posts 300% year-over-year Q1 2018 sales growth
Human capital management specialist Vibe HCM has hit a record 300% increase in 2018 first-quarter sales year-over-year, adding new clients in the manufacturing, transportation, and health sectors. The US-based HR software group said engagement is at the core of its solutions. It will upgrade products such as Vibe Talent and Vibe Engage apart from introducing enhanced data collection and privacy management tools.
Recruitment tech firm BrightMove integrates ZipRecruiter
Global recruitment tech company BrightMove has incorporated the quick apply feature of online career site ZipRecruiter into its platform. Jobseekers who aim for listings posted through BrightMove's Job Distribution Engine can opt to submit their application through ZipRecruiter's Apply button and remain on the ZipRecruiter online portal. The integration reportedly eliminates the need to re-enter the same candidate data for every application.