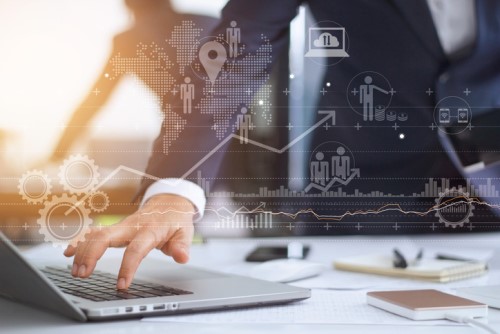 HRTechNews provides the latest updates on vendor financing, mergers and acquisitions, partnerships, and major product launches and updates.
Phenom People secures US$22m for global expansion of talent platform
Phenom People, the US-based talent relationship management (TRM) company, has raised US$22m in Series B funding. The company will use the fresh capital to develop its product and expand sales internationally. Phenom People purports to offer a personalized career site powered by artificial intelligence. It serves 120 corporate clients, including Fortune 500 companies.
Klaxoon raises US$50m to enhance teamwork products
French startup Klaxoon, which specializes in team productivity and collaboration tools, has scored US$50m in additional capital to boost its product line. The company offers a teamwork platform that claims to make meetings more efficient and collaborative with the use of brainstorming tools and interactive white boards. Klaxoon has amassed a following of one million monthly active users across 120 countries primarily by word of mouth.
HireRight to merge with General Information Services
HR tech group HireRight and employment verification company General Information Services (GIS) have announced their merger to create a global background screening and talent acquisition group. "Together with HireRight, we will offer an enhanced suite of integrated screening, monitoring, and risk management solutions on a global scale to a broader set of customers," said Guy Abramo, CEO of GIS.
ZayZoon platform to give workers access to their pay as they earn it
North American financial tech company ZayZoon will enable workers to access their earned but unpaid wages through its platform. ZayZoon users can request their pay and receive them through their bank account without any hassle or additional cost on the part of employers. The service was developed to reduce workers' financial stress as 78% of Americans reportedly live paycheck to paycheck.
40% stake in Learnosity acquired by Battery Ventures
Global investment firm Battery Ventures has forged a new partnership with Dublin-based education tech startup Learnosity. The tech-focused investment group bought the 40% stake in Learnosity from Australian company 3P Learning. As a SaaS vendor, Learnosity enables companies to incorporate assessment capabilities into their digital learning platforms.
Related stories:
HR Tech Roundup: Trilogy Education, Peoplewave, LeaveLogic
HR Tech Roundup: Vervoe, Virgin Pulse, RedBrick Health
HR Tech Roundup: Clear Review, Medix, Wellness Workdays
HR Tech Roundup: Fuse Universal, IBM, Qualtrics