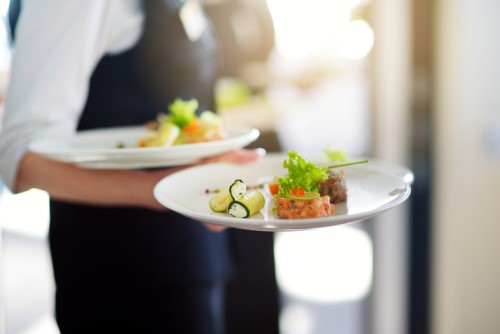 HRTechNews provides the latest updates on vendor financing, mergers and acquisitions, partnerships, and major product launches and updates.
Restaurant staffing solutions provider Pared boosted by US$10m fresh capital
Pared, maker of the eponymous app designed to staff restaurants with on-demand workers, has received a fresh capital boost of US$10m to "make restaurant life easier for both sides of the marketplace," the San Francisco-based startup said. The app purportedly finds 'gigs' that fit into the schedule of workers. "We match skilled restaurant professionals with operators that need those specific skills," Pared said.
Bind on-demand health benefits startup secures US$10m to fund US expansion
Minnesota healthcare startup Bind Benefits has raised US$10m and partnered with UnitedHealthcare to fuel expansion in the US. The funding comes after the US$60m Series A financing that the startup completed earlier this year, Bind CEO Tony Miller said. The benefits company follows the on-demand business model popularized by ridehailing service Uber. Plan holders can choose which health services to sign up for then add other benefits as needed.
Coaching app Ambit Analytics raises US$1.1m in pre-seed funding
Ambit Analytics, developer of an emotional intelligence coaching app, has secured an investment of US$1.1m ahead of its seed funding round. The company, headquartered in San Francisco, offers a voice analysis app that supposedly acts as a personalized "executive coach". The tool analyzes how users talk and listen then develops a curriculum for improving their communication skills.
Team collaboration platform Samepage closes seed funding round
Samepage, a California-based team collaboration and communication software company, has completed a seed funding round. While the company is yet to disclose the amount, it plans to allocate the funds to product development and market expansion. Samepage was developed to streamline multiple apps used in communicating and collaborating between team members into a single platform.
Global HR Research teams up with iCIMS for 'seamless' candidate info sharing
Florida-based talent screening specialist Global HR Research (GHRR) has joined forces with cloud-based talent acquisition platform iCIMS. GHRR, which provides background screening and drug testing solutions, is now integrated into the iCIMS Talent Platform, a collection of talent acquisition tools. The partnership aims to support the "seamless transfer of candidate information" from GHRR into the iCIMS Talent Platform.
Related stories:
HR Tech Roundup: Glassdoor, Beamery, eBenefits
HR Tech Roundup: Homebase, Breather, TrueBlue
HR Tech Roundup: Workday, SAP, Box