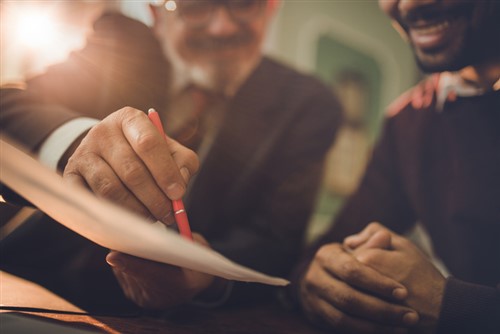 HRTechNews provides the latest updates on vendor financing, mergers and acquisitions, partnerships, and major product launches and updates.
Lyra Health clinches US$45m funding to offer clients mental healthcare support
Digital healthcare company Lyra Health has secured US$45m in series B funding. The capital injection will be used in developing more personalized, data-driven mental healthcare support for clients and their employees. Lyra Health said it uses machine learning in matching employers and customers with diverse needs to a range of healthcare providers and treatments. Users can sign up and book an appointment online and choose from different care options, from in-person to live video therapy sessions.
Women's career platform Fairygodboss raises US$3m to enhance online database
With the aim of improving the workplace for women, career community platform Fairygodboss has raised US$3m in a funding round led by GSV Acceleration. Fairygodboss offers millions of women an online database of anonymous, crowdsourced information about how companies treat female workers. The site looks into workplace culture, work-life balance, compensation, benefits, and promotions for women. Fairygodboss hopes to enhance its database and expand its team. Venture capitalist GSV Acceleration said it invests in tech companies aiming to transform the world of work.
Workforce management specialist Teleopti beefs up core software with AI
Teleopti, a global provider of workforce management (WFM) solutions, has integrated machine learning capabilities into its core WFM software, particularly in the area of shift management. The move is part of the company's initiative to modernize services using artificial intelligence. The automation of shift management aims to reduce manual work for resource planners and ensure compliance with regulations for a fairer workplace. "Innovation is at the core of Teleopti so it is natural for us to be testing and challenging how machine learning can speed up WFM processes," said Magnus Geverts, chief business development officer at Teleopti.
iPhish.co, now Cyberlitica, scans Dark Web for employee security risks
Cyberlitica, the workforce threat intelligence platform formerly known as iPhish.com, has unveiled an app that audits the Dark Web for corporate security risks. The tool purportedly scans cyberspace within seconds then informs clients of how many of their employees' credentials, eg email addresses and passwords, are up for sale on the Dark Web. From there, companies can take immediate action. The US cybersecurity company said 80% of employees use the same login credentials for multiple apps, and this reportedly increases the risk of a data breach across enterprise platforms.
Paychex guarantees on-time payroll with Paychex Promise
HR tech company Paychex has introduced Paychex Promise, a subscription-based service that protects against payment interruptions so that clients can fulfil payroll obligations on time. Paychex is extending the period of collecting payroll funds from clients' accounts by seven days. With the service in place, businesses can pay employees according to schedule despite invoice delays and holidays without the risk of penalties for overdraft or insufficient funds. Eligible businesses can avail of the service free of charge for the first three months.