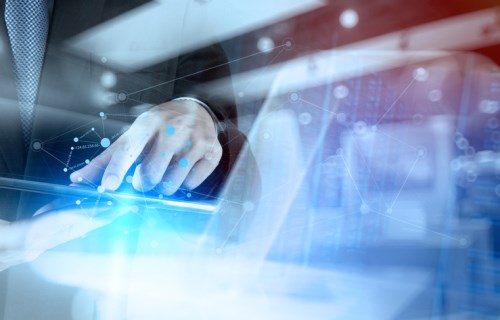 HRTechNews provides the latest updates on vendor financing, mergers and acquisitions, partnerships, and major product launches and updates.
Talent marketplace LiveHire integrates with Google Cloud Job Discovery
LiveHire, the talent technology firm based in Australia, has integrated with the application programming interface (API) of Google Cloud Job Discovery. The API is designed to power job search platforms, recruiting and staffing agencies and applicant tracking systems and "improve job site engagement and candidate conversion." LiveHire is expected to benefit from Google's search and machine learning capabilities through the integration. The talent marketplace said it plans to leverage these tools in all aspects of the recruitment funnel.
Immigration specialist Fragomen joins Equus Ecosystem for expat data solutions
Equus Software, a provider of relocation and mobility solutions for expatriate workers, is incorporating information from immigration specialist Fragomen into its data management ecosystem. Companies that run expat programs turn to Equus for monitoring and managing mobility processes. The addition of Fragomen to the Equus Ecosystem aims to give clients access to both assignment and immigration information through a single portal. "By adding Fragomen's unparalleled experience and making key immigration information much more accessible to our clients, we continue to increase the potential for innovation," said Mark Thomas, CEO of Equus.
HCM software group Paycom redesigns employee self-service tool
US software company Paycom has unveiled an enhanced employee self-service tool for desktop and mobile usage. The maker of cloud-based HCM software has introduced a 'quick punch' feature that enables employees to clock in with a single click. The redesign also includes a quick action button that lets users update their expense management dashboard and time sheets. Mobile users can still access the platform using a PIN or through fingerprint scanning and facial recognition.
IRIS Software acquires payroll specialist Star Computers
Payroll software maker Star Computers has been acquired by IRIS Software, the UK enterprise technology solutions provider. IRIS manages 2.5 million pay slips for the UK workforce every month and expects to serve one million more through the acquisition. Star Computers will be merged with the IRIS Human Capital Management Division, which performs integrated bookkeeping and also provides payroll and HR solutions.
Payescape launches HRescape software to 'simplify' HR tasks
UK-based HR and payroll solutions provider Payescape has released proprietary HR software called HRescape. The administrative tool purportedly offers transparency and promises to keep employee data secure. Apart from aiming to reduce processing times, HRescape is designed to help with the challenges of HR administration, particularly GDPR compliance in recordkeeping and performance reviews, said Adrian Geffert, sales director at Payescape.

Related stories:
HR Tech roundup: Rocketrip, TMP Worldwide
HR Tech roundup: David Green, LawGeex, SurveyMonkey
HRTech roundup: GDPR, Adecco, Nexford University