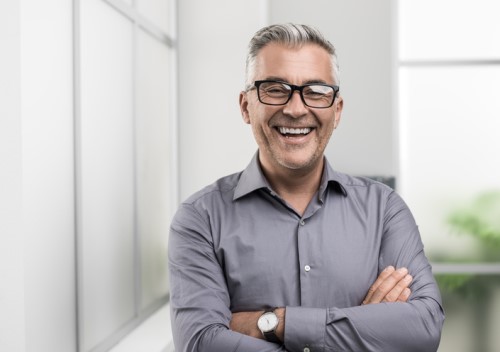 HRTechNews provides the latest updates on vendor financing, mergers and acquisitions, partnerships, and major product launches and updates.
Glassdoor unveils employees' choice of Top CEOs for 2018
Job reviews site Glassdoor has revealed the Top CEOs of 2018, with 26 names from the technology sector dominating the list. Eric Yuan, CEO of Zoom, the video communications app, landed in the top spot with an employee approval rating of 99%. HR tech leaders from the US and Canada were also cited: Bill McDermott of SAP (99%); David Ossip of Ceridian (95%); Aron Ain of Kronos (95%); Scott Scherr of Ultimate Software (95%); and Aneel Bhusri of Workday (91%).
Beamery raises US$28m to help employers with CRM strategy
London-based recruitment software specialist Beamery has scored US$28m in Series B funding, which will "go straight into accelerating all aspects of product development," the company said. Beamery develops candidate relationship management software and operates with the philosophy of treating candidates like customers. "We've seen the strategic value of proactively building relationships and starting conversations with candidates way before the application process," said Abakar Saidov, CEO and co-founder of Beamery.
eBenefits launches cloud-based 'HR-inspired' benefits admin platform
US benefits administration company eBenefits has launched a cloud-based platform designed to streamline benefits management for HR, producers, and employees. The site incorporates communication tools and data analytics into administration and compliance. These "HR-inspired capabilities" aim to help clients achieve strategic goals and cater to the needs of a "changing, diverse, and multigenerational workforce," said Kismet Toksu, eBenefits president.
OUNA rolls out AI-enabled recruitment and assessment platform
Gibraltar-based online talent acquisition company OUNA has gone live with its blockchain-powered recruitment platform. OUNA uses Analyzer, an AI-enabled assessment tool that the company acquired in 2017. It now serves as the foundation of the "global, anonymous, and decentralized OUNA ecosystem," the company said. The integration aims to do away with multiple evaluation tools, speed up the assessment within 15 minutes, and protect candidates' anonymity.
InfoMart launches on-demand screening for startups and SMBs
Global background check and identity screening company InfoMart is offering on-demand screening geared toward employers from startups and small and midsized businesses. The solution includes a one-click, more affordable, smaller scale version of large enterprise ID and background screening tools. The on-demand service provides "industry-specific customizations for staffing, transportation, healthcare, the on-demand sharing economy, and business services compliance," InfoMart said.
Related stories:
HR Tech Roundup: Homebase, Breather, TrueBlue
HR Tech Roundup: Workday, SAP, Box
HR Tech Roundup: SocialChorus, ADP, Ultimate Software