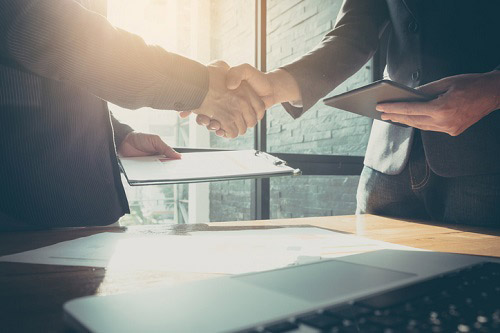 HRTechNews provides the latest updates on vendor financing, mergers and acquisitions, partnerships, and major product launches and updates.
Indeed parent company Recruit Holdings to acquire Glassdoor for US$1.2bn
Glassdoor, the job review site headquartered in California, has agreed to be acquired by Japanese HR tech and recruitment firm Recruit Holdings for US$1.2bn in cash. Recruit, which owns career site Indeed, will operate Glassdoor as a "distinct and separate" entity. Robert Hohman, Glassdoor CEO, will remain at the helm. Glassdoor has approximately 59 million monthly active users across 190 countries. The deal is subject to regulatory approval.
HCM specialist Asure Software posts strong Q1 2018 bolstered by cloud
Asure Software, the Austin-based provider of human capital management and workplace management software, has hit a total revenue of US$19.3m in the first quarter of 2018, an 80% surge year-over-year. The company was buoyed by the strong performance of its cloud business, which posted a Q1 revenue of $16.4m, equivalent to a 110% increase from a year ago. "Clearly, our cloud offerings are resonating in the market and new business activity has been promising," said Pat Goepel, CEO of Asure. The company has raised its revenue guidance for fiscal 2018 to $US90m–$US93m.
Talent assessment firm HireVue acquires game-based platform MindX
HireVue, a global provider of talent assessment and video interviewing solutions, has purchased the London-based talent analytics group MindX. The acquisition will integrate MindX's game-based talent assessment into HireVue's candidate screening process. It will direct the job applicant to scientific games designed to measure cognitive abilities, such as problem solving, attention, creativity, and learning agility.
Citrix unveils streamlined Workspace app
US software company Citrix has launched Workspace, the enterprise app designed to streamline all other work apps into a unified portal. Users can access their desktops, app collections, and files from a single entry point on the cloud-based platform. Workspace purportedly offers 'frictionless, password-free' access from app to app by reducing the number of logins required for every tool.
Tesco to open flexible work options
UK supermarket chain Tesco will be implementing a new scheduling system using an Oracle platform to give its workforce more flexibility in their work hours. The change turns a regular schedule into shifts similar to working in the gig economy. It forms part of the company's tech-based transformation, said Nigel Fletcher, HR transformation director at Tesco. Under the new system, workers can opt to render additional hours or swap shifts with a colleague.
Related stories:
HR Tech Roundup: SilkRoad Talent Activation Awards, GamEffective, GlobalFit
HR Tech Roundup: LiveHire, Equus, Paycom
HR Tech roundup: Rocketrip, TMP Worldwide