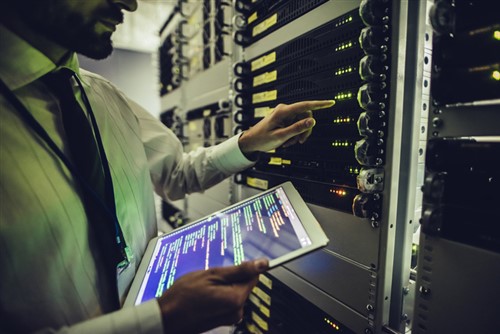 HRTechNews provides the latest updates on vendor financing, mergers and acquisitions, partnerships, and major product launches and updates.
Employee training platform Fuse Universal receives US$20m capital boost
Fuse Universal, the London-based learning and development platform, has secured US$20m in a funding round led by Eight Roads Ventures. Serving more than 100 companies, Fuse Universal plans to allocate the funds to growing its global customer base and developing its technology solutions. The group said it will invest in augmented reality and machine learning. It currently relies on web and mobile apps, as well as traditional learning methods, which purportedly help clients train and engage employees and boost productivity.
IBM and Qualtrics join forces to improve employee experience
Qualtrics, the US technology company focusing on experience management, is partnering with IBM to reportedly enhance employee experience for clients. Users of IBM Kenexa Employee Voice, Survey Advantage, and Survey Enterprise will be transitioned to the Qualtrics Experience Management (XM) platform. John Torrey, chief corporate development officer at Qualtrics, said the partnership provides a "winning combination" of IBM's talent management portfolio and datasets and IBM Watson with Qualtrics' XM expertise.
Recruitment specialist Welcome to the Jungle to ramp up operations with US$8.4m funding
Welcome to the Jungle, a Paris-headquartered recruitment specialist, has raised US$8.4m in venture capital to build its team and expand operations outside of France. The group manages a website featuring clients in need of talent and charges a fee to publish profiles and produce content designed to attract jobseekers. The site reportedly pulls in an average of 600,000 unique visitors monthly. Welcome to the Jungle also releases a yearly publication as well as a quarterly magazine distributed to universities.
Investment firm Mountview Partners acquires recruitment tech firm TargetRecruit
Houston-based investment firm Mountview Partners has acquired TargetRecruit, maker of staffing and recruitment software compatible with the Salesforce platform. With more than 400 clients across 22 countries, the HR tech group offers applicant tracking and workforce management systems as well as specialist recruitment solutions for various industries. The acquisition will retain the entire TargetRecruit staff. Mountview Partners reportedly targets niche software makers.
Acendre expands API ecosystem to increase interoperability between HR systems
Acendre, the global provider of cloud-based talent management software, has expanded the application programming interface (API) of the Acendre Partner Cloud. APIs enable software components to interact with each other. By offering a more extensive range of APIs, Acendre aims to increase interoperability and simplify integration between its recruitment software and other external HR systems.