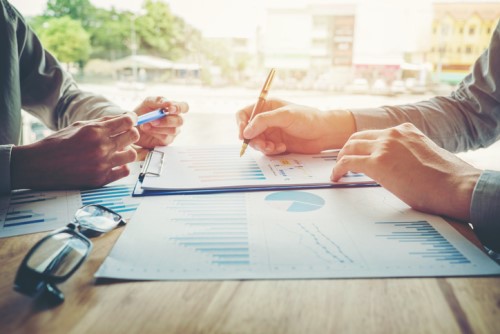 HR Tech News provides the latest updates on vendor financing, mergers and acquisitions, partnerships, and major product launches and updates.
Flare's expansion boosted by US$21m series B funding
HR tech startup Flare has scored US$21m in series B financing to bolster the Sydney-based company's expansion across local markets and the development of its financial wellness and benefits platform. The all-around HR platform provides companies a range of solutions, from onboarding new hires to processing payroll and benefits. Employers can also use the tool to offer workers shopping discounts and access to financial literacy guides.
Arcade raises US$1.5m in seed funding to enhance sales team performance
US software group Arcade, which uses gamification to raise the performance of clients' sales teams, has raised seed funding of US$1.5m. The company aims to allocate the fresh capital toward marketing initiatives and supporting a US retailer targeting US$10bn in sales for its fiscal year. Arcade's SaaS solution uses a patented "gamified" approach to increase productivity and incentivize sales teams.

BountyJobs and SkillSurvey form alliance to improve recruitment process
BountyJobs, a US recruitment tech platform, has teamed up with SkillSurvey, a cloud-based reference checking and healthcare credentialing company, to streamline the talent acquisition process. BountyJobs said it is leading an initiative of "building a network of like-minded technology providers, focused on improving the way companies recruit, attract, and retain talent". SkillSurvey is powered by tech solutions that enable employers to check applicants' past performance. The data aims to help hiring managers make the right talent decisions.
Benefits tech platform Peerfit scores US$8m funding
Peerfit, a US benefits tech company connecting employers with carriers in developing fitness programs for employees, has completed its US$8m funding round, with Boston Celtics owner Wyc Grousbeck and his investment group Causeway Media Partners among the backers. The fund will be used to fuel growth, Peerfit said. "We are thrilled to continue to raise funds from individuals and small groups of like-minded, successful business people, without going the more traditional VC fundraising route up to this point," said CEO Ed Buckley.
HR Tech News is asking HR professionals to share insight into the key issues relating to HR technology. What area of HR technology do you find most complex, challenging or interesting? Have your say here.